¿Qué es Sirvoy?
Sirvoy ofrece un conjunto de herramientas que incluyen: un sistema de gestión de propiedades, un formulario de reservas y un administrador de canales integrado. Es un sistema repleto de funciones, fácil de usar y ofrece a los hoteleros la flexibilidad de adaptar el software a las necesidades de su propiedad. Gracias a su simplicidad, la configuración se hace sin esfuerzo y el servicio de atención al cliente está disponible en horario ininterrumpido para la capacitación y asistencia continuas.
¿Quién usa Sirvoy?
Sirvoy es un sistema de administración de propiedades personalizable, diseñado para adaptarse a todos los proveedores de alojamiento. Es un software fácil de usar y con un precio asombrosamente bajo.
¿Dónde se puede implementar Sirvoy?
Cloud, SaaS, Web, Android (móvil), iPhone (móvil), iPad (móvil)
Sobre el proveedor
Sirvoy
Ubicado en Dublin 4, Irlanda
Fundada en 2008
Asistencia telefónica
Asistencia 24/7
Chat
Precios de Sirvoy
Precio inicial:
9,00 US$/mes
Sí, ofrece una prueba gratuita
Sin versión gratuita
Sirvoy no tiene versión gratuita, pero ofrece una prueba gratis. La versión de pago de Sirvoy está disponible a partir de 9,00 US$/mes.
Planes de precios
consigue una prueba gratuita
Sobre el proveedor
Sirvoy
Ubicado en Dublin 4, Irlanda
Fundada en 2008
Asistencia telefónica
Asistencia 24/7
Chat
Imágenes y vídeos de Sirvoy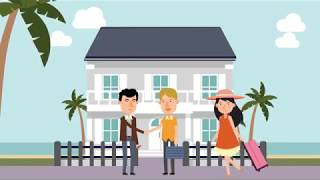 Funciones de Sirvoy
Análisis de canales
CRM
Creación de informes y estadísticas
Facturación
Gestión de empleados
Gestión de la experiencia del huésped
Gestión de promociones
Gestión de recepción
Gestión de reservas
Gestión de tareas domésticas
Gestión de tasas
Gestión del mantenimiento
Integración de GDS y OTA
Inventario de salas
Procesamiento de pagos
Punto de venta (POS)
Reserva en línea
Sincronización multicanal
Tarificación dinámica
Roy N.
Small Business Owner en Belice
Usuario de Linkedin verificado
Hostelería, 2-10 empleados
Ha utilizado el software durante: Más de dos años
best customer service ever.
Comentarios: Sirvoy is integral to my business. I could not run my hostel without them.
And, as I mentioned above, their customer support is second to none. They have resolved every issue I've had quickly, with the utmost kindness and professionalism.
Puntos a favor:
easy to use, intuitive. And when I have a problem or a question, the customer service is the best I've ever had.
Puntos en contra:
I really can't think of anything that I have an issue with.
Alternativas consideradas: Cloudbeds
Respuesta de Sirvoy
hace 6 meses
Hi Roy. All feedback is valuable to us at Sirvoy, but we do love to hear happy, satisfied comments such as yours; thanks for taking the time to let us know how well you're getting on. Delighted to hear it! Regards, Adele
Shaffin S.
Co-Owner en Canadá
Hostelería, 2-10 empleados
Ha utilizado el software durante: 1-5 meses
Amazingly Intuitive, Consistently Impressive
Comentarios: See Pros, above.
Puntos a favor:
Only an Airbus offers a shorter, and smoother, takeoff. Lest anyone think that Sirvoy's 14-day trial is too short, let me say that it may be too long. Within two days of starting our trial, we found ourselves customizing and scaling rapidly. Screen after screen, the UX and functionality proved intuitive, the result of unfailingly clean and responsive design (which can never be taken for granted). Restrictions and overrides work flawlessly. By day 10 of the trial, we paid up for the entire year, and have not looked back yet.
Puntos en contra:
Our wishlist can cannot detract from Sirvoy's great value for the price. Easy improvements are to be had with regard to being able to color-code/tag/identify guests by market segments (and therefore the useful market reports that would result). Another quick fix: the perplexing placement of "Coupon Code" on the online booking page, *below* the calendar, when only a code unlocks restricted dates. See our point? Similarly, not every "Code" is a "Coupon [i.e., implying Discount] Code", so how about shortening to this box to just "Code" or, equally neutral and possibly more suitable, "Booking Code".
Respuesta de Sirvoy
hace 2 meses
Hi Shaffin, "only an Airbus offers a shorter, and smoother, takeoff" should definitely be our new marketing slogan; love it!! Delighted that you're finding the system so customizable and easy to scale. I note your points on the colour codes and coupon codes and will pass that along for our Dev to look into. We always try to incorporate great feedback once it's useful for all our clients, so thanks for taking the time to let us know how we can improve. Kind regards, Adele
Dennis C.
Managing Director en Antigua y Barbuda
Ha utilizado el software durante: Más de dos años
Used it for several years
Puntos a favor:
Not much. its a klutzy design. It works mostly but is not easy to understand and frequently presents potential guests with wrong data. See below on ease of use.
Puntos en contra:
It looks awful. There is absolutely not one help screen within the product. The terminology is confusing. There are contradictory and confusing sections particularly on setting prices, establishing room prices etc. No facility for multi function rooms - e.g. is stand alone but also part of a suite. Beware because once locked in it is hard to change to another system. although we will do that at some point. There is no help screen anywhere within the system - nothing, nada. There is no support link within the system- the one that appears on one page results in "page not found". Our one attempt to call their hotline resulted in some serious attitude from them and no help at a ll. You had better be pretty smart and computer savvy if you want to use this and be prepared to spend a lot of hours trying to figure it out and make it work.
Respuesta de Sirvoy
hace 4 años
Hi Dennis, thanks for your review. See my responses below. - It is difficult for me to answer your first comment that Sirvoy 'frequently presents potential guests with wrong data'. Please send an email to communication@sirvoy.com if you wish to detail further. - In each one of Sirvoy's setting pages you will see a '?' box to the right. This is an information box designed to present clear instructions on how to proceed. - Thanks for your feedback on the multi function rooms, we are currently working to deliver this feature. - You mention that you are 'locked in', however Sirvoy is a pay-as-you-go-system that allows our clients to leave any time they wish. - If you click on the user icon on the top right of every page it will give you an option to contact support. - I looked into your account and it appears you have contacted our support over 20 times. Your staff members have a left positive rating for the help received. I hope this clarifies some of the issues. Thanks, Adele
Stephen O.
owner/operator en EE. UU.
Hostelería, 2-10 empleados
Ha utilizado el software durante: Más de dos años
Excellent product
Comentarios: excellent
Puntos a favor:
ease interface customizable amazing customer service
Puntos en contra:
the invoicing etc... is a little awkward - for our situation
Respuesta de Sirvoy
hace 2 meses
Hi Stephen, great that you are finding Sirvoy a good fit, and we really appreciate your feedback. Regards, Adele
Mark G.
Owner en Australia
Hostelería, 2-10 empleados
Ha utilizado el software durante: Más de dos años
The PERFECT solution for any small to medium hotel operation with EXCELLENT customer support
Comentarios: We're a very small, seasonal ski lodge run by volunteer members and this solution makes it so easy for all of us and the prices are very reasonable, and we don't have to pay commissions.
Puntos a favor:
Sirvoy is so easy to use and set up and it runs perfectly out of the box but there are also loads of customisable features that can help make the booking engine your own. I love the Trip Advisor integration (included on the basic plan which is great), and I love the custom booking rules that you can set up. The updated online booking form is clear and easy to use and the stripe payment integration makes taking payments a breeze. The pricing is generally fair and resonable and very competative with similar products. However, the thing I love the most, is the super responsive customer service. It's chat only, but they seem to be always online and I almost always get my (sometimes complex) queries resolved first time without having to wait in line. It's EXCELLENT SERVICE. Highly recommended.
Puntos en contra:
The jump in price from 10 rooms to 11 rooms is very steep, and there are some features I'd like to see included in the basic plan such as multi users (for security reasons this should be allowed), and it would be nice to be able to make bookings by clicking on the availability calendar. Also the room photo functionlity on the booking page is a little awkward but I'm really nit picking here.
Alternativas consideradas: Little Hotelier
Razones para cambiar a Sirvoy: Better pricing and much more flexible room rate and rule functionality.
Respuesta de Sirvoy
el año pasado
Hi Mark, we LOVED reading this super review and are so happy Sirvoy is working out so well for you. And just as a side point, you can always call (+61 7 4410 9400 from Australia) or email (support@sirvoy.com) as well as chat,no matter your preferred method, we're here for you! Thanks so much for leaving us your feedback. Regards, Adele