Less Annoying CRM
¿Qué es Less Annoying CRM?
Less Annoying CRM es un sencillo administrador de contactos que ha sido creado desde cero para pequeñas empresas. Administra tus contactos, clientes potenciales, notas, calendario, tareas pendientes
Leer más
y más, todo desde una sencilla aplicación web. Este producto está basado en tres principios básicos: sencillez, asequibilidad y excepcional atención al cliente. Todos los usuarios obtienen una prueba gratis ilimitada de 30 días para probar exhaustivamente cada aspecto del CRM y el servicio de atención al cliente siempre es gratuito por teléfono y correo electrónico si los usuarios tienen alguna pregunta.
Mostrar menos
¿Quién usa Less Annoying CRM?
Less Annoying CRM fue creado para pequeñas empresas que necesitan un administrador de contactos sencillo, intuitivo, asequible y fácil de aprender. Este CRM se puede adaptar fácilmente para trabajar con flujos de trabajo existentes.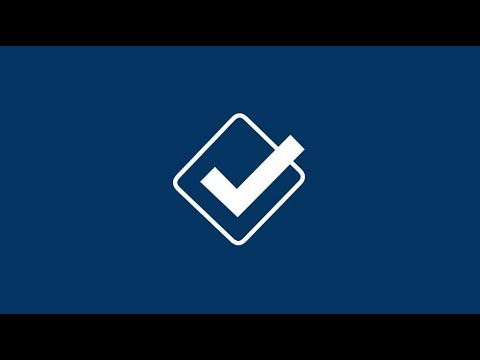 ¿No estás seguro sobre Less Annoying CRM? Compara con una alternativa popular
Versión gratuita
Prueba gratuita
Versión gratuita
Prueba gratuita
¿Por qué estoy viendo esto?
Alternativas a Less Annoying CRM
Opiniones de Less Annoying CRM
Mark Skovron
CEO | COO en EE. UU.
Usuario de Linkedin verificado
Ha utilizado el software durante: 1-5 meses
BEST TASK, PROJECT MGMT & CLIENT CRM THAT YOU ARE NOT USING!
Comentarios: No learning curve, so my team dug right in = Productivity.
The team loves it = Means they use it = Tasks and Events are getting handled more effectively.
Using the CRM part to keep track of all clients, reps, and vendors = all in one place = gained efficiency.
Easy to CC emails and PDF's, other Docs right into client and reps files and immediately create quick tasks or events for follow-up = Nothing is falling through the cracks.
Every day, the agenda is emailed to each user = Your task list for the day.
Calendar feature is very dynamic. The only thing this CRM doesn't do is my laundry, seriously!
Puntos a favor:
It's crazy how many apps there are that do the same thing, and I've tried about 20 in this category. I LOVE this CRM! LACRM BEST PRACTICES: 1. Intuitive & Ease of Use = NO, I mean NO learning curve! 2. Exciting to use b/c I don't feel bogged down with 100 features to stare at that I don't need. 3. Free 30 Days. The least expensive app on the market. GREAT for individual entrepreneurs, small biz to med biz that aren't looking for a million features. If you are the kind of biz or management that wants your ppl to spend 60 days learning, then 2 hours a day using instead of doing their job b/c you're so tied up in being a manager -- go to something else, you won't like this. And tell your co-workers I feel sorry for them! Personally, we love it that this is mastered under 20 minutes, and we keep it up on the destops all day -- avail when we need it --but not a slave to it (looking at you Infusionsoft and Sales Force!)
Puntos en contra:
Their strength is the only reason to go 4 stars here. But let's be clear -- it's all about perspective. There are a couple things I wish the task list would do, but in speaking with LACRM, they said they are rolling them out soon. (Can't beat the customer service - damn these people are friendly! I wish my family were this nice, LOL.) I'm begging them to white label the product -- my sales reps could sell it like crazy!
Kelly
Certified Professional Organizer en EE. UU.
Usuario de Linkedin verificado
Formación profesional y coaching, Trabajador autónomo
Ha utilizado el software durante: Más de dos años
Alternativas consideradas:
Simple and pleasant
Comentarios: Less Annoying CRM was recommended to me years ago when I was trying to get the company I was working for to start using a CRM. After playing around with the free trial I recognized what a fantastic tool it was! The ability to link tasks and appointments to contacts and customize pipelines revitalized my workflow. Logging interactions with clients and contacts in the CRM meant no more emailing back and forth with our small team, the information was there if anyone wanted it.
Puntos a favor:
- The ability to link contacts to appointments and tasks made it easy to navigate to the information I needed. - The dashboard gives a clear (and customizable) overview of what's on the horizon - It was simple to set up and understand, very intuitive! - It was easy to import contacts from MailChimp. - It was easy, and so helpful, to link it to my Google calendar. - Being able to log emails to the contacts via bcc made it easy to gather all relevant information in one place.
Puntos en contra:
- I received some exported data from Less Annoying CRM and it was all jumbled into thin columns. This could have been some default setting from the sender though.
Usuario verificado
President en EE. UU.
Usuario de Linkedin verificado
Medios de difusión, 2-10 empleados
Ha utilizado el software durante: Prueba gratis
Good but limited - you get what you pay for
Comentarios: We wanted so much to like this product. Great pricing, great support, easy learning curve. But its limitations eventually proved too much and we discontinued our involvement.
Puntos a favor:
This is a lovely product with a clean easily followed interface, and is simple to learn, and well supported with friendly helpful US-based support people.
Puntos en contra:
Features are very limited. The huge deal breakers for us were the inability to have records of incoming and outgoing emails automatically captured and added to our client records.A similar lack of functionality for receiving and sending phone calls is also disappointing, but not so serious because many other products also don't support that.The other major omission is the ability to have one person associated with multiple "companies". In our field, it is common for an executive at a company to also be on the board of a local charity or association or church or sports group or something, and we end up with inefficient work-arounds to coordinate all we know and are doing for a person in their various involvements.
Rea
Sales Leader en EE. UU.
Contabilidad, 2-10 empleados
Ha utilizado el software durante: 1-5 meses
Fantastic CRM to Get Your Business measuring Something
Comentarios: I have used many crm's from the old days of ACT to today's version of Saleforce and even Sugar CRM. All of them are good in their own unique ways. The huge value of Less Annoying CRM its ease of use and value as an efficient contact management tool while providing good reporting tools. Since it is so easy to use and learn minimal training time is required to learn it so it really easy Less Annoying. Since it integrates so well with gmail and google calendar there is no need to have multiple calendars going. It is a good place to share calendars as well. For the money - it is a great solution and very easy to buy use and get support with. The couple of times when I have required support, it is very simple to speak with someone or get video's backfrom Less Annoying CRM support showing how to do virtually anythin that can be done.
Puntos a favor:
Simple - Ease of Use - Training - Email integration - Support all well done.
Puntos en contra:
Not great at setting up my templates for importing- It will not save any templates. If you want the CRM to do any of the steps of the sales process then this is not the software for you. It is more of an advanced contact manager vs a true CRM. For the price, there are many more full CRM options out there featured
Formación profesional y coaching, 2-10 empleados
Ha utilizado el software durante: 6-12 meses
Alternativas consideradas:
Much less annoying
Comentarios: This is the first product in years that seems to offer genuine, responsive, human support.
I feel like the LACRM team is on our side. Very happy.
Puntos a favor:
I really do find this CRM less annoying than others I have tried. Our business is recruiting support for professionals and business people. LACRM has a great system for tracking and organising all our contacts and defining the relationships between them. The customer service is highly responsive, and when they can't do something I want, they just admit it so I can move on and find another solution.
Puntos en contra:
1. I baulk at doubling my expenditure to enable one employee to access the CRM. 2. I want a visual way to see at a glance what events and tasks are coming up, and I don't believe I can get this from LACRM, so I am still creating Excel spreadsheets