TeamDynamix
¿Qué es TeamDynamix?
One no-code platform for IT Service Management (ITSM), Project Portfolio Management (PPM) with Enterprise Integration & Automation (iPaaS). TeamDynamix is easy to use, own, and operate - all
Leer más
configured from screens without any coding or scripting. The ITSM platform offers support for ITIL with an all-inclusive solution; incident/problem management, asset, change management, self-service portal, knowledge base, automation & workflow, and unlimited integrations. White glove implementation.
Mostrar menos
¿Quién usa TeamDynamix?
Organizations looking for a highly flexible platform with low admin overhead; configurable no-code with an enterprise integration & automation layer.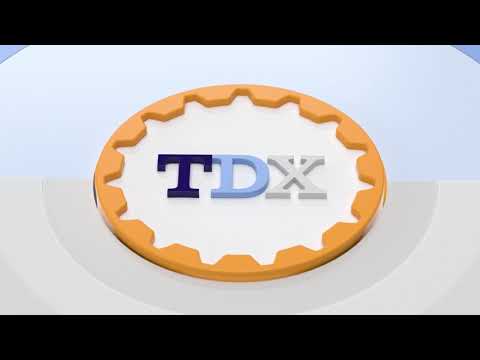 ¿No estás seguro sobre TeamDynamix? Compara con una alternativa popular
No se han encontrado precios
Versión gratuita
Prueba gratuita
No se han encontrado integraciones
No se han encontrado precios
Versión gratuita
Prueba gratuita
¿Por qué estoy viendo esto?
Alternativas a TeamDynamix
Richard
Director of Client Services & Operations, ITS en EE. UU.
Usuario de Linkedin verificado
Educación superior, 501-1.000 empleados
Ha utilizado el software durante: Más de dos años
Alternativas consideradas:
Great tool with great people behind it.
Comentarios: The team is amazing. They listen to customers and work to constantly improve the product. It is great value for the money.
Puntos a favor:
Ease of use. Powerful reporting. Team behind it.
Puntos en contra:
Mobile experience is not as feature rich as the desktop version and is not as easy to use.
brad
Director, Computing and Support Services en EE. UU.
Educación superior, 501-1.000 empleados
Ha utilizado el software durante: Más de dos años
Alternativas consideradas:
Great platform for service management needs
Comentarios: Ticket volume has increased, but so have user satisfaction scores. Time to resolve has decreased. More and more departments are seeking to use it for their own service management.
Puntos a favor:
TeamDynamix makes tracking and reporting tickets and projects easy. It has multiple layers of built-in automation out of the box.
Puntos en contra:
The search features in TeamDynamix aren't the best. Currently, dashboards do not display data in real-time.
Yohan
IC Help Desk Technician en EE. UU.
Tecnología y servicios de la información, 10.000+ empleados
Ha utilizado el software durante: Más de un año
TDX ITSM & PPM Review
Comentarios: TDX is pretty solid and I believe helps a lot of work order processes and makes things a lot easier to use. I would also like to add. It would be nice to have a function that makes sending messages to bulk work orders a much easier process. Right now I have to go through many hoops to do this. But overall pretty solid system!
Puntos a favor:
+ Easy-to-use interface + modern layout + Custom Desktop shortcuts
Puntos en contra:
- When opening a new work order it opens a new window instead of a new tab which clogs up my display with so many new open windows and it becomes hard to track work orders. I have to manually open work orders to new tabs by the right-click menu.
Billie
Lead Project Manager en EE. UU.
Tecnología y servicios de la información, 1.001-5.000 empleados
Ha utilizado el software durante: Más de dos años
Good tool, but PPM needs attention
Comentarios: Our initial relationship was very good, and they remain to be engaged with us. However, pricing has increased, and combined with the lack of their investment in PPM features this makes it more difficult to see TDX as our ultimate solution for PPM.
Puntos a favor:
The project intake workflow process is very good. In combination with the Capacity Planner application, we are able to offer a user-friendly project request submission process and quickly assess, prioritize and resource projects. The Client Portal Applications has a lot of potential for interacting with project team members and stakeholders and could be a great way to manage projects outside of the client.
Puntos en contra:
Team Dynamix does not appear to invest as heavily in the PPM features as it does the ITSM features. This has resulted in the lack of some critical items necessary for modern project management. Card walls (boards) are severely lacking in functionality, and do not allow for successful implementation of agile-related concepts such as Kanban. Important features such as swim lanes and card aging are missing. A web view of card walls would also be useful. Also lacking is the ability to build custom portfolio dashboards that show the KPIs that are most relevant to your organization as well as timeline views.
Paul
Lead Apple Technician en EE. UU.
Educación superior, 10.000+ empleados
Ha utilizado el software durante: Más de un año
Good overall
Comentarios: It is mostly positive. It has been relatively quick and the ability to upload documentation and images is very nice. One thing that bugs me is that attachments open in new windows/tabs and I don't see an option to set how you'd like that to happen. It would be nice to have a document always open in a new window. It would also be great if I could set tickets to open in a new tab instead of new windows but I don't see that as an option either. The workflow overall is pretty good and writing reports is pretty powerful yet simple. The day-to-day ease of use could be improved though. Also, support for high-efficiency HEIC images would be great. JPEG and PNG are good but a lot of newer phones shoot in HEIC by default. It would also save some space with attachments.
Puntos a favor:
The ease of entering most information is very nice. The fact that we can route things pretty efficiently is also quite nice because we can route things to another user or group/responsibility easily. Integration options are pretty good and the fact that it supports our Single sign-on method for increased security is a plus.
Puntos en contra:
It isn't always as flexible as IT needs it to be. It is not possible to have a requestor and recipient which would be a great help. Many of our users have office managers or assistants that submit work orders/tickets on behalf of the user experiencing an issue or requesting a service. Having the ability to have a requestor and recipient specified in TDX would be awesome. We also don't have an easy way to split tickets as the system is currently implemented. For example, we often have users submit requests to have say five PCs set up but our workflow requires we have one ticket per device for proper tracking. This becomes a greater issue when users need equipment repaired. It may be a bit of a limitation of how we are implementing things but simply copying the work order requires we adjust multiple pieces of content or triggers a workflow for which users need re-approve tickets since there are charges for some services and not others. The ability to clone tickets with the approval status still in place would be a great option for situations where the requestor has already approved the charges for the work on the main ticket. I would also really like to see an option to require data fields at specific steps in the ticket workflow. Currently, this seems very limited. For instance we can require someone to enter their phone number and location but we can't require the technician fill out the solution or resolution method for the ticket when they are resolving/closing tickets.