JobNimbus
¿Qué es JobNimbus?
Muy buena opción para techadores, remodeladores, restauraciones y más, JobNimbus te ahorra tiempo y dinero mediante herramientas de gestión de tareas, contactos y trabajos dentro en una interfaz muy
Leer más
fácil de usar. JobNimbus te permite rastrear sin esfuerzo tus canales de ventas y trabajos. Crea estimaciones y facturas, toma fotos de trabajos, asigna órdenes de trabajo, crea y comparte documentos, programa tareas, consulta los calendarios compartidos, envía órdenes de materiales, realiza un seguimiento de los pagos y mucho más. Crea contundentes informes en vivo para estar al tanto de todo. Web, iOS, Android.
Mostrar menos
¿Quién usa JobNimbus?
Techadores y remodeladores que buscan una solución de gestión de proyectos + CRM (Gestión de las relaciones con los clientes, por sus siglas en inglés) verdaderamente simple para administrar contactos, tareas, trabajos, documentos e información financiera. Ante la duda, prueba JobNimbus.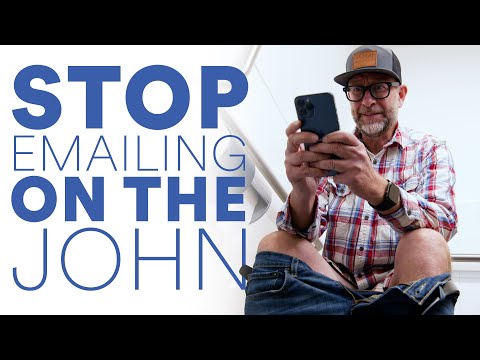 ¿No estás seguro sobre JobNimbus? Compara con una alternativa popular
Versión gratuita
Prueba gratuita
Versión gratuita
Prueba gratuita
¿Por qué estoy viendo esto?
Stephen Olawale
ARCHITECT en Nigeria
Usuario de Linkedin verificado
Construcción, 2-10 empleados
Ha utilizado el software durante: 6-12 meses
JOB TASK SCHEDULING,CLIENTS MANAGEMENT AND JOB TRACKING MADE EASY
Comentarios: life has being easy, the tension we get from tenant/client, that we should to their respond to their services failures has reduced, and get response from our team quickly.
Puntos a favor:
My firm have being got a job to manage residential facilities and building services maintenance for clients and developers, we had a lot of job and calls from clients for over a year, with out a software, finally when we got a recommendation, we started with a trial version, the application was easy to learn through the help of videos, and the customer care response,tracking our jobs, technicians and client information and emergency needs on a mobile application software was a break through for my firm.
Puntos en contra:
Learning how to use the software with just videos was difficult, it would have being easier, if the customers care line can be available to respond at every instant,training the technicians and advising our client to subscribe to this application was not easy, but they now enjoyed its, they get their problems solve on just with the application on their mobile devices.
Respuesta de JobNimbus
hace 3 años
Thanks, Stephen! We're working on improving our app education and onboarding, so new features should be easier for you to learn and get going. We appreciate your feedback!
Vicki
Operations Manager en EE. UU.
Servicios medioambientales, 2-10 empleados
Ha utilizado el software durante: Más de dos años
Alternativas consideradas:
Couldn't Live without it!
Comentarios: I have had a fantastic experience with JN. As a company it has been a god-send to help us be more organized, streamline our process and stay on task. If you are looking into Sales Force - STOP!!! It is over burdensome and made for companies that have thousands of employees. JN can handle whatever you throw at it, but it is so much easier to use and very friendly to new hires.
Puntos a favor:
How easy it is to work within the application without prior knowledge. Everything you need to do is in one place or in multiple. It's SO EASY to figure out how to work this sytem, even without training. I give our new hires an overview of JN and teach how to find the pipeline, add a new client or POC, and how the calendar works. After that, I simply direct them to the HELP videos so they can continue to expand their knowledge on the product. EVERYONE has been successful with JobNimbus. WE LIVE by this product! From our clients, correspondence, scheduling of initial appointments, progress of job, and more. JobNimbus is the BEST CRM I've ever used in over 30 years in the construction/service industry.
Puntos en contra:
There are a few things that could be better. The ability to leave an email in process within JN to check the calendar isn't possible. There is a work around, but I would prefer it be direct.Being able to have a drop down menu for email templates instead of an exploded list would be super helpful.Believe it or not, there is A LOT of blue used in the platform. This is ok for almost all of the screens with the exception of the pipeline. The blues used are so similar, you cannot easily see the side slider bars to move clients up and down or to simply navigate the pipeline - the bars are also VERY thin and hard to grab. This is minor but can be a nuisance.
Usuario verificado
Tech & Development en México
Usuario de Linkedin verificado
Construcción, 11-50 empleados
Ha utilizado el software durante: 6-12 meses
Alternativas consideradas:
Great concept for construction companies - Massive room for improvement
Comentarios: JobNimbus was built specifically for construction companies and offers an end-to-end solution, from Lead Acquisition to Invoicing. It's extremely difficult to tweak and configure more "generalist" CRM's and Project Management apps to fit the construction industry workflows and specific steps, so there definitely is value in this software. Although it is far from perfect, it offers an almost ready-made solution for construction and roofing companies, allowing for a fairly quick onboarding.
The starting idea is great, but it is definitely perfectible. The biggest flaw with JoNimbus is the fact that it has different workflows for Contacts (homeowners and people in general), and for Jobs (actual work being performed). While it sounds great, once you dig a little deeper, you realize that the pre-defined statuses for Contacts and Jobs are the same! This, instead of creating clarity and differentiating both aspects of a job, leads to massive confusions with low-tech employees: if a Sales Rep saves a contract under a Contact instead of a job, the person looking for that contract under Job will not find it unless they look under Contact. It might be hard to understand if you have never used JobNimbus, but the bottom line is it creates (many) mix-ups.
Additionally, the mobile apps are so bad our people have stopped using them and are opening the desktop version on their mobile devices. All in all, we are better off with JN than without, but needs a lot of improvement.
Puntos a favor:
- Designed specifically for Construction and Roofing companies - End-to-end solution, from Lead Acquisition to Invoicing (not advanced financials though, it won't replace your accounting software) - Highly customizable (although not as much as we'd like or need) - reasonably priced when compared to alternatives, no setup fees - Great customer support
Puntos en contra:
- Confusing workflows (more on that below) - Not the easiest program for people who are not tech-savvy, steep learning curve - TERRIBLE mobile apps (IOS & Android). It's so bad our field guys have resorted to opening the desktop version on their browsers - Custom template building somehow limited: no math formulas allowed, inserting tables and making them fit the page is a pain - The main dashboard and the constant notifications and task reminders are overwhelming instead of being useful
Usuario verificado
Marketing Coordinator en EE. UU.
Usuario de Linkedin verificado
Construcción, 11-50 empleados
Ha utilizado el software durante: 6-12 meses
JobNimbus: A CRM And More For The Modern Contractor
Comentarios: JobNimbus allows my company to run more efficiently, with powerful tools for analytics and customer tracking. Every person in the administrative team in my company uses it every day, with no major complaints or issues. The customer service is excellent and there is a lot of content online published by JobNimbus in order to make the admittedly steep learning curve feel a lot better.
Puntos a favor:
JobNimbus strikes a good balance between user-friendliness and power. While initially, the software can be overwhelming, it is easy to learn after spending a few minutes to really get to know the program. Additionally, there are training resources available online which make the process even easier. This means that you are able to use the extremely powerful tools that JobNimbus offers after a few hours of training and working around in the software. It allows you to do everything that you would want a CRM software to do, and then some. Additionally, there is a sales pipeline functionality that I personally don't use, but our sales team does, and it allows them to stay on top of every incoming lead.
Puntos en contra:
There are several areas that are still (to the best of my knowledge) in development, including integrations with other apps - specifically Zapier. Zapier is an essential integration, and as of the time of writing, JobNimbus does support it - just not with custom fields. I believe that this is a big missing feature, and the only significant issue I find with the program.
Construcción, 2-10 empleados
Ha utilizado el software durante: Más de un año
Alternativas consideradas:
Sharp Construction Thinks JobNimbus is Amazing
Comentarios: We have been bringing on additional salesman and being able to track the leads that we distribute has allowed us to see who is weak and where. We have also used JobNimbus to increase the amount of reviews that are coming in (93 5 Stars and counting). It has allowed us to measure lead success or failure, which has whet the taste buds to have more understanding and to discover deeper ways to measure our success in other ways. It makes you realize what could be if..... When you have questions that a product like JobNimbus answers, it makes you realize that with a little extra effort, you can explode your business. We are thrilled to have found JobNimbus.
Puntos a favor:
We did not come from another CRM to this platform. This was our first experience and the choice to team up with JobNimbus has been exactly what we were hoping and looking for to help manage and grow our business. The automation features are, by far, what we have enjoyed the most. Adding automation has helped us seal up the cracks that occur when taking a customer thru the construction process. Nimbosa, as we affectionately call it for no apparent reason, has been a major factor in leveling up our company with regards to communication and customer management.
Puntos en contra:
This requires thought, which, I think, means that we would have to search to find a problem. We are anxiously anticipating the roll out of the tracking and measurement graphs that were dropped at the Orlando convention. So I guess, the fact that those are not fully rolled out yet would be one of the things that could be a negative.
Respuesta de JobNimbus
hace 3 años
Thank you so much, Ryan! We're so glad we found you guys, too, and are excited to build more powerful features into your workflow. You guys rock! Affectionately yours, Nimbosa