Bizzabo
¿Qué es Bizzabo?
Bizzabo es el software de gestión de eventos n.º 1, en el que confían clientes como WeWork, USAA y Github para planificar eventos profesionales. Este software todo en uno incluye registro de eventos,
Leer más
creador de sitios web, aplicación móvil, marketing de eventos, gestión de contactos, promoción de patrocinadores, analíticas y más. Bizzabo tiene una calificación de 5/5 en Capterra en cuanto a asistencia al cliente y acaba de recibir los 3 mayores premios del sector. Miles de las mejores marcas ya usan Bizzabo; obtén más información en su sitio web.
Mostrar menos
¿Quién usa Bizzabo?
Bizzabo está diseñado para organizadores de eventos profesionales y corporativos. Bizzabo ha impulsado más de 5000 eventos en una amplia gama de sectores, desde grandes conferencias de tecnología hasta eventos corporativos exclusivos.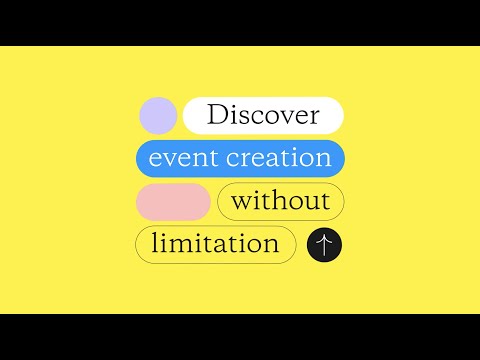 ¿No estás seguro sobre Bizzabo? Compara con una alternativa popular
Versión gratuita
Prueba gratuita
No se han encontrado precios
Versión gratuita
Prueba gratuita
No se han encontrado integraciones
¿Por qué estoy viendo esto?
Usuario verificado
Software Engineer en Argentina
Usuario de Linkedin verificado
Software informático, 1.001-5.000 empleados
Ha utilizado el software durante: Prueba gratis
De gran ayuda para la creacion de eventos
Puntos a favor:
Es de gran ayuda al momento de gestionar un evento, sus herramientas permiten gestionar de manera eficiente eventos, desde asistentes, etapas, organizacion.
Puntos en contra:
En general veo una app muy eficiente que tiene todo para seguir creciendo
Molly
Director, Events en EE. UU.
Usuario de Linkedin verificado
Administración educativa, 1.001-5.000 empleados
Ha utilizado el software durante: 1-5 meses
Fantastic!
Puntos a favor:
As an event manger for a large non-profit, we were desperately in need of an updated ticketing and registration site for our 100+ regionally and nationally and nationally hosted events per year. We needed something that staff members would feel comfortable with and could pick up without extra training/coding/website knowledge. We did our due diligence, looking into about a dozen platforms before narrowing down to our top three for sales pitches, trial accounts, etc. In the end, we chose Bizzabo and couldn't be more thrilled with our decision. Their software is simple and easy to use, yet robust and meets all of our needs. The sites are clean and modern looking. The app build is quick and seamless in how it works with the website, not needing to duplicate copy or set up a separate experience. This was a huge time and cost saver for us. Perhaps most importantly, their customer support is unparalleled; this includes their customer success managers and their web support team. Both have taken the time to get to know us personally and as an organization, and keep our needs and parameters in mind. They are quick, responsive, incredibly kind, and knowledgeable in their product. I could truly write pages on how valuable their customer support team is. I sing Bizzabo's praises any chance I get.
Puntos en contra:
I wish there was a way to accept onsite payment. I want to acknowledge that Bizzabo was upfront with us during the contracting stage that this wasn't something they offered, as their services are largely pre-event focused (ticketing, registration, etc). We absolutely knew this wasn't included, but my wishful thinking is that it did exist.
Emily
Director of Global Events en EE. UU.
Edición, 11-50 empleados
Ha utilizado el software durante: Más de dos años
Our worldwide event management system
Puntos a favor:
Bizzabo's robust capabilities but simple UX make it accessible for all event management teams. We are able to launch event websites in minutes by repurposing templates from past events. Their end-to-end solution means that we keep everything on one platform -- from point of sale to post-event communications and everything in between. Some of the my favorite features are are: Agenda Capabilities: Hybrid, on demand, virtual, and in-person options that works with third party streaming Website Builder: Drag and drop builder that also allows for HTML customization for advanced teams Registration Management: Easy list management with Stripe integration for payments We use Bizzabo to run our virtual and in-person events across the world.
Puntos en contra:
Looking forward to platform updates in the areas of attendee networking + engagement.
Usuario verificado
Head of Event Experience en Filipinas
Usuario de Linkedin verificado
Organización de eventos, 2-10 empleados
Ha utilizado el software durante: 1-5 meses
Alternativas consideradas:
Robust event platform, great customer experience.
Comentarios: We were using multiple platforms to run our events, leading to more time-consuming steps in transferring information between them and losing quality along the way. Bizzabo has pretty much everything in the same platform, making it a lot easier to run an event seemlessly. They also have a lot of integrations so we can still use platforms that we need to.
Puntos a favor:
They have considered nearly every aspect of event experience and included it into the platform design. It is extremely versatile to meet a variety of event needs and their highly attentive customer success team is quick to build a custom workaround if needed. Easy to use whether you know code or not. Their knowledge library is robust and has answers for majority of inquiries that pop up when exploring the platform.
Puntos en contra:
It can take a while to learn all the capabilities of the platform, but their support team and library is quite helpful here. I do wish their support chat was faster and a bit more knowledgable about the platform.
Ha utilizado el software durante: No especificado
We want this to be all it claims to be
Comentarios: So far a unique platform. We wanted to integrate our CRM, Marketing emails, websites, ticketing and get a event app. Bizzabo ticked all of the boxes in theory. However having used some of the features such as CRM and Marketing, think its more appropriate that they do not use the term " CRM " as its a contact database only. There are no CRM functions.
The real downside to this is the marketing emails element- you can send emails and upload lists but you cannot export or see who is opening/clicking or unsubscribing. Any event organiser requires this - it is a core need and makes you wonder if they really understand their customers market. If you need a website and ticketing and a App, they seem good at this. They are also good at developing new elements for you on the spot - which is incredibly helpful but also makes you feel like the offering isnt quite finished and their clients are a testing bed to identify and create features that should have been there in the first place. We would like to see this work and support innovation. None the less without facilitating the core needs of a organiser from a marketing and CRM side, the price tag is unjustifiable and the advertising misleading until those features are fully implemented.