Oracle B2C Service
¿Qué es Oracle B2C Service?
Cross-channel solution that covers contact center, web, and social aspects of customer service experience.
Mostrar menos
¿Quién usa Oracle B2C Service?
Oracle B2C Service is designed for business looking to improve customer service and staff productivity by streamlining chat, social media, call, and virtual assistance communication channels.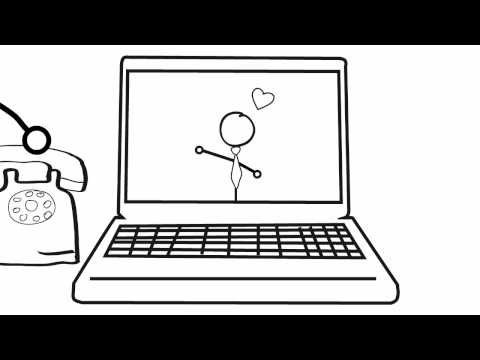 ¿No estás seguro sobre Oracle B2C Service? Compara con una alternativa popular
No se han encontrado precios
Versión gratuita
Prueba gratuita
No se han encontrado integraciones
Versión gratuita
Prueba gratuita
¿Por qué estoy viendo esto?
Alternativas a Oracle B2C Service
Opiniones de Oracle B2C Service
Ritu
Lecturer en India
Usuario de Linkedin verificado
Educación superior, 1.001-5.000 empleados
Ha utilizado el software durante: Más de dos años
Oracle right now
Comentarios: The overall experience is very great.i really like the contact management and staff account.as per the consideration of navigation and setup ,as well as dealing with multiple user is very easy.
Puntos a favor:
This is very fantastic and easy to use software.it has customization ability as well as in built reporting functionality.servise cloud solution for customer support is very good feature.
Puntos en contra:
The cons that I think is mobile version.
Tami
Supervisor Customer Care en EE. UU.
Comercio minorista, 10.000+ empleados
Ha utilizado el software durante: Más de dos años
Oracle B2C Review
Comentarios: The switch that was made to Oracle was supposed to be a seamless and easy transition, but the reality was removed from that. Overall it makes categorization of customer cases much cleaner, however alot lot of the features that were supposed to be helpful take too long to load (for instance, the feature to save a procedure or reference for CSR's takes forever to load and is not very user friendly).
Puntos a favor:
This software takes a while to become familiar with all of the various nuances and usages. That being said, once you have the basics down, it's pretty user friendly. My favourite feature is being able to assign cases to both individual employees and also to specific queues within the organization. For example, if I know my supervisor will work on a case personally or it's time sensitive, I assign the case to them, but if the customer in question requests to speak with a general manager, the case can be assigned to the customer care lead queue and they can work through the emails/cases as they come in.
Puntos en contra:
This software is not very intuitive to use, and a goo amount of the features are very cumbersome to use. The load time is frustratingly slow, and the amount of times that chats get dropped is borderline unacceptable.
Cristy
Staff Auditor en EE. UU.
Comercio minorista, 10.000+ empleados
Ha utilizado el software durante: Más de dos años
RIghtNow Review
Comentarios: Overall, it's organized, up-to-date and easy to navigate within the platform.
Puntos a favor:
I enjoyed the chat feature that allows our team to easily view when a chat is coming through. I also enjoyed the filtering options for each specific queue to where you can view the oldest to newest and have each queue on a different tab. This helps in organization within the different working queues.
Puntos en contra:
I do not like that RightNow cannot seem to handle large volume of transactions. I have to restart the application after a few tickets worked.
Kristi
Sr. CRM Admin/Analyst en EE. UU.
Educación superior, 11-50 empleados
Ha utilizado el software durante: Más de dos años
Higher Ed and malleable solution
Comentarios: Our support center has used Oracle Service Cloud for 12 years. We have incorporated service, outreach, and sales across the student life-cycle - as well as using it as an intake and tracking tool for events, professional development and even book orders from faculty! The features of Oracle Service cloud are malleable and allow us to do creative projects - including a robust e-communication outreach, analytics of our extended hour and weekend support team, as well as some flexible technical integration with the student database. We could do even more if we had a stronger technical team - as I've seen programmers get in and it's like a kid in a candy store! If it can be defined, it can be done.
Puntos a favor:
Flexible/malleable tool: If you can dream it, you can do it! The ease for basic users is important as people can hit the ground running. Service is simple with the basic tools in the knowledge base and the intake channels; chat and ask a question. The features are common across the consoles; so there is little learning curve when navigating from one tool to another. The training documentation available is fabulous and well-organized and there are forums of helpful people available for asking questions of a skilled community of users.
Puntos en contra:
The sky is the limit - so it is difficult to know where to begin. Without a skilled programming team, the amazing API sits unused, even though we know we can do wondrous things with the tools available.
APRIL
Customer Service Representative en EE. UU.
Usuario de Linkedin verificado
Servicios para el consumidor, 1.001-5.000 empleados
Ha utilizado el software durante: Más de un año
Good customer service record keeping tool
Comentarios: Right Now is truly a good customizable tool that interacts with many other types of software.
It is a very useful and multifunctional software for customer service, order management and call management.
Puntos a favor:
I use this software at work as a work-from-home customer support agent. I works perfectly in sync with our voice phone software and with our online store. It is so convenient to have Right Now to automatically pull up a customer's information and just a click to review all of their call history. Once you enter the order number, it's only one click to open the order in the online shopping cart software. We have a searchable knowledge base in Right Now that we use all the time and it is very good at pulling up the most relevant results. We can create call tags and plus send emails to managers, our service providers and customers.
Puntos en contra:
It's a little slow sometimes. There seems to be a delay sometimes, but it could also be that it is working with many programs and keeping them all in sync. It's not too bad of a delay, but could be a little faster.