¿Qué es RunIt RealTime Cloud?
Established in 1992 in NYC, Runit is THE cloud-based Retail Management and Point of Sale (POS) system for high-end APPAREL, FOOTWEAR AND SPORTS retail chains. Combining a flexible platform with highly personalized 24x7 service, we will enable you to integrate processes across your stores, warehouses, websites and third party online channels.
Whether your chain is comprised of three stores, fifty stores or more, Runit RealTime Cloud will adapt with you. Schedule a customized demo today!
¿Quién usa RunIt RealTime Cloud?
Cloud POS purpose-built for multi-store apparel, footwear & sporting goods retailers. Fully supported 24x7x365 in all US geographies. Deep system that can flex with you as you grow. Low entry cost.
¿Dónde se puede implementar RunIt RealTime Cloud?
Cloud, SaaS, Web, Mac (desktop), Windows (desktop), iPhone (móvil), iPad (móvil)
Sobre el proveedor
Runit Systems
Ubicado en New York, EE. UU.
Fundada en 1992
Asistencia telefónica
Asistencia 24/7
Países disponibles
Australia, Canadá, Estados Unidos
Sobre el proveedor
Runit Systems
Ubicado en New York, EE. UU.
Fundada en 1992
Asistencia telefónica
Asistencia 24/7
Países disponibles
Australia, Canadá, Estados Unidos
Imágenes y vídeos de RunIt RealTime Cloud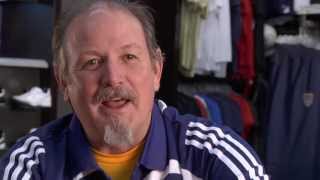 Comparar el precio de RunIt RealTime Cloud con productos similares
Funciones de RunIt RealTime Cloud
Alertas y notificaciones
Auditoría de inventario
Búsqueda/filtro
CRM
Control de inventario
Creación de informes/análisis
Cuentas de clientes
Códigos de barras/RFID
Firma electrónica
Gestión de artículos
Gestión de comercio electrónico
Gestión de comercios minoristas
Gestión de descuentos
Gestión de empleados
Gestión de envíos
Gestión de ingresos
Gestión de inventarios
Gestión de pedidos
Gestión de precios
Gestión de proveedores
Gestión de renovaciones de pedidos
Gestión de tarjetas de regalo
Gestión de órdenes de compra
Identificación del producto
Informes de ventas
Integración contable
Lectura de código de barras/tickets
Marketing por correo electrónico
Optimización de inventario
Pantalla táctil
Para comercio detallista
Previsión
Procesamiento de pagos
Procesamiento de tarjetas de crédito
Punto de venta (POS)
Registro de entrada/salida
Seguimiento de costes
Seguimiento de ingresos
Seguimiento de inventario
Alternativas a RunIt RealTime Cloud
Opiniones de RunIt RealTime Cloud
Corey
President en EE. UU.
Comercio minorista, 11-50 empleados
Ha utilizado el software durante: Más de un año
Biggest business mistake ever then SAVED by Runit
Comentarios: Wanting the best POS system for my company, I went with the most popular brand name out there being used by some of the largest chain stores in the nation. Worst mistake of my life. I spent $20,000 on purchasing the equipment, set-up, installation, training, tech-support and the like. It was a nightmare from the first week. The company was slow to respond, the set-up and training fees were unnecessary, and most importantly the software was nowhere near what I wanted. I realized that in the POS world, the popularity of a POS software company has NOTHING to do with how good the software is, or if it will handle your specific needs. Every business requiring a POS system has different industry needs. For our business at The Root Beer Store, we have a cross of retail sales and fast-casual food service. After our nightmare with the other POS company, we set up a spreadsheet with a list of 20-30 very specific things we needed. Everything from inventory transfer capabilities and invoicing, to quick menu features and free customer service. Even little things like a tally/count of items being rung up were important to us--something so simple, yet a feature our last service did not have. We then spent weeks researching, downloading trial-versions, talking to reps, and investigating which of the myriad companies out there had it all. We narrowed it down to 20 companies, then 10, 5, and then just the last 2 or 3. We ended up with Runit...and couldn't be happier. Wow. Runit has proven to be exactly what we needed, and is VERY versatile. Although it is specifically geared towards the shoe/textile industry, it still works perfectly for our needs. I wholeheartedly recommend this software to anyone who does not want to go through what was for me, the most costly business mistake I have ever made in my 26 years of running a business. As an FYI--I know this is a glowing review, but please know I don't work for the company, am not being compensated, and personally as the President of the company don't even have time to write such reviews being as busy as I am...but wanted to for the sole reason that they have saved my life vs. my experience with the "other guys."
Puntos a favor:
Free Customer Service Inventory Management Inter-store Transferring Capabilities Phone-app Integration Gift Card Capabilities Reporting Quick Menu Screen Item Count Tally Easy User Interface Training Module etc. etc. etc.
Puntos en contra:
Well, its customized for the shoe industry which is not what I do, but it still is the best POS for my needs.
Timothy
Director, Operational Solutions & Procurement en EE. UU.
Artículos deportivos, 501-1.000 empleados
Ha utilizado el software durante: Más de dos años
Great Solution for Businesses from Small to Large and everywhere in between!
Comentarios: Better Visibility to Inventory
Ability to Grow
Puntos a favor:
When we were looking for a solution at the time as a 19 store operation we were too big for many solutions and too small for others. We found RunIT fit the bill allowing us to grow from 19 to upwards of 75 locations along with our backoffice support and integrate with our Distribution Center(s) and Online Business. The ability to grow with us rapidly at times is a major plus to RunIT. The team is easy to get in touch with and support is available quickly, keeping your business up and running. With our unique situations, RunIT is adaptable - allowing for customization of modules and out of the box solutions to accommodate the many variables of their customer's businesses. At the time of our investment into RunIT software - very few solutions had LIVE inventory, most were polling inventory which meant your ability to make key business decisions were delayed until you reconciled. Yet having live inventory, decision makers can pull information fast and have real-time data to support the decisions to operate the business. From a backend user perspective the ability to set sales, update store information, user settings, even machine based options remotely is key to managing our network of systems. As your company grows it becomes harder to have the regular in-store touch points and you need this flexibility in the system you choose. RunIT offers that and more. We continue to grow and improve and RunIT is alongside us in the journey.
Puntos en contra:
Promotions are set to the inventory level - could be more flexible and less time consuming to setup promotions if pulled a couple steps back to the sku/dept/type or subtype level. However as mentioned above RunIT is a willing partner to improve.
Restaurantes
Ha utilizado el software durante: No especificado
Fuente: SoftwareAdvice
Ready for Runit?
Puntos a favor:
It's the best retail management for growing retailers! It's great for small and big stores.
Puntos en contra:
It is kind of new, so it's hard to understand. The website is kind of hard to navigate as well.
Ha utilizado el software durante: No especificado
My Favorite Customer Service
Comentarios: The other night I was updating 4 different computer terminals. As is the case with many upgrades or updates sometimes issues will occur. I ran into a driver problem with one of my printers and I had been staring at the same problem for far too long at a very late hour. I was distressed to say the least. It was around 2 a.m. and I decided to call Runit. I did not believe that anyone would be there but I called anyway and after only a few rings I hung up in defeat. It was only after a few moments that my phone rang. Runit was actually calling me back and at 2 a.m. A very friendly and courteous technician named Derryck was able to help me refocus on the problem and together we solved the issue. Just having someone on my team was the boost I needed to get through my trouble so the next day our business could perform the way it should. This is just one instance of the help I've had from Runit. Their tier 3 staff is also exceptional. I can't spell that out enough. People like Betty, Mark, and Walter are impressively masterful. It's an utter relief to hear their voice on the other end of the line whenever a problem occurs. They make me feel so confident that an effective answer is on the way and quick. The best thing I love about Runit is their human touch. So many other companies I have had to deal with either have too much of a process just to get to a person to help or unattainable. I am very pleased with the fact that when I have a problem, day or night, I can actually reach a knowledgeable professional that is going to get me to the other side. I wish more companies were like this.
Comercio minorista, 2-10 empleados
Ha utilizado el software durante: Más de dos años
Fuente: SoftwareAdvice
Highly function POS system
Comentarios: I liked RunIt alot. the store i managed before opening my store had it an i set it up for 4 stores. I would have used it for my own store, however it can be rather expensive for a start up.
Puntos a favor:
Offers many options for running reports. Easy to enter inventory. Overall easy to set up new inventory. Time clock is built into system
Puntos en contra:
VERY Expensive compared to other POS on the market. Takes some time to learn how to set up a brand new system.