PracticePanther Legal Software
¿Qué es PracticePanther Legal Software?
Únete a uno de los software legales con mejor calificación en Capterra. Conoce por qué decenas de miles de bufetes de abogados en más de 170 países usan PracticePanther para automatizar sus flujos de
Leer más
trabajo y hacer más en menos tiempo. Nunca te olvides de ningún vencimiento, recibe pagos más rápido mediante la facturación con un solo clic y realiza un seguimiento del tiempo y los gastos facturables. Trabaja desde cualquier lugar y dispositivo, con las aplicaciones móviles. Es simple, fácil de usar e intuitivo. Ahora puedes pasar menos tiempo administrando tu bufete y más tiempo ganando dinero. Obtén tu prueba gratis; no se requiere tarjeta de crédito.
Mostrar menos
¿Quién usa PracticePanther Legal Software?
Decenas de miles de profesionales independientes, bufetes pequeños, medianos y de gran envergadura en todo el mundo que no desean pasar horas en seminarios web de capacitación. Software simple para el abogado moderno.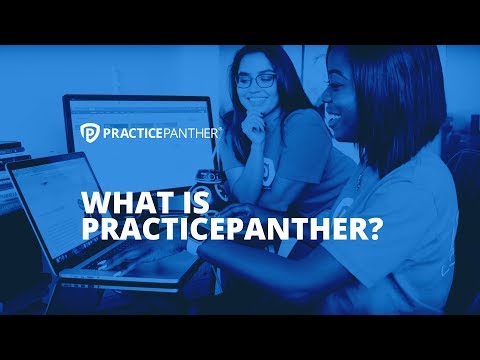 ¿No estás seguro sobre PracticePanther Legal Software? Compara con una alternativa popular
PracticePanther Legal Software
Versión gratuita
Prueba gratuita
Versión gratuita
Prueba gratuita
¿Por qué estoy viendo esto?
Alternativas a PracticePanther Legal Software
Opiniones de PracticePanther Legal Software
Allison
administration
Usuario de Linkedin verificado
Software informático, 11-50 empleados
Ha utilizado el software durante: Más de un año
fun and easy - lacking accounting and trust capabilities
Los subtítulos en español están disponibles en el reproductor de vídeo
jose
Jefe contable en Argentina
Servicios financieros, 51-200 empleados
Ha utilizado el software durante: Más de dos años
Practice
Puntos a favor:
Muy bueno,realmente agil y rapido en todo.
Puntos en contra:
Tendria que ser menos costoso y tener otras alternativas
Scott M.
Lawyer en EE. UU.
Usuario de Linkedin verificado
Práctica de la abogacía, Trabajador autónomo
Ha utilizado el software durante: Más de dos años
Amazing program!
Comentarios: I bought this program when I first opened my practice about 2.5 years ago. I knew going into my own firm that I wanted a comprehensive client management tool. After spending hours online reviewing various programs, I decided to give the 30-day free trial a shot. I think I purchased the monthly subscription immediately after starting to use the program. Since that time, I have built on my knowledge, incorporating the MailChimp and QBO features first, then started learning how to streamline my document preparation through the template feature. What would have previously taken me multiple hours a week to manage, now takes minutes.
Puntos a favor:
PracticePanther is intuitive and very user friendly. It has a ton of features that expedite minuscule tasks and free up admin time. It syncs with all my favorite resources, like QBO, MailChimp, and Box, making communication with clients a lot easier and keeps routine mailings operational. If you use a lot of form templates, the template builder is a major time saver and cuts down on user error and oversights. I use this program every day in my law office and am very grateful for how easy it is. Even better, the customer support team is phenomenal. I rarely have any issues with the program (it is easy to use), but when I run into something I need help with, a quick message to the PP team is responded to within minutes and the problem is solved or at a minimum I am given an update and expected time of completion. I couldn't recommend this program more to a solo or small legal practice.
Puntos en contra:
Nothing, the team is constantly updating its software and programs that it connects to. They provide online videos to help and I frequently learn of new ways to use the program from regular updates by the team.
Respuesta de PracticePanther Legal Software
hace 4 años
Thank you so much Scott for the extra kind feedback!
Práctica de la abogacía, 2-10 empleados
Ha utilizado el software durante: Más de dos años
Alternativas consideradas:
Amazing Software
Comentarios: Fantastic experience. We started on the lowest pricing tier (which already comes with 90% of what you need) and as our practice grew and we wanted to add some additional efficiencies (like automating through Zapier and ToDoist, etc.), we slowly grew to the highest tier, which adds a lot more integration. Also, their customer service is great.
Puntos a favor:
Being able to integrate all of the features expected of a legal management software in one, but in such a intuitive way.
Puntos en contra:
Nothing. I am very happy with it. We've been using it for 2 years and they keep adding great additional features as we and other request them, but its still not clunky.
Robin
Attorney en EE. UU.
Práctica de la abogacía, 2-10 empleados
Ha utilizado el software durante: Más de dos años
Love it
Comentarios: I used to spend HOURS every month doing my billing, and invoicing. I absolutely hated billing. Now it takes me a few minutes and a few clicks of a button and its finished, and the invoices are on their way to my clients, with an easy way to pay online.
Puntos a favor:
I really love every aspect of this operating software. It saves me time, and frustration. It is also accessible from anywhere, and extremely easy to use.
Puntos en contra:
There is nothing that I do not like. When I find something that can be "improved" such as adding sound to reminders... they added it into the software.
Maggie
Office Manager en EE. UU.
Práctica de la abogacía, 2-10 empleados
Ha utilizado el software durante: Más de un año
It has been a year of disappointment
Comentarios: I am opening a new nation wide firm with a law school classmate and we are using another plat form because of the terrible experience we have had. The only reason we are still currently with PP is because of the expense and work involved in switching to a different platform. I have been completely unhappy with PP since we made the transition and I remain so.
Puntos a favor:
We like the client portal where we can send clients messages and documents. The software is not easy to use. The reports are not user friendly, they do not meet our needs. It is difficult to maneuver.
Puntos en contra:
I have to keep a separate data base for my clients because there is no way to print an envelope from PP. Our software automatically renewed annually and we had a staff member who left our company shortly thereafter. We decided not to replace the position. I contacted PP almost immediately thereafter and have been trying to get a refund of that user's account fees and after a month, they finally got back to me and they will not refund the annual subscription fee. So, if you are on an annual plan, you cannot reduce the number of user accounts you have. The three way trust account reconciliation is not a true reconciliation that complies with the Rules of Professional Responsibility, so we have to still reconcile using other software. The email sync only works with limited versions of Outlook. When we signed up, we were assured their customer service was top notch and the longer I am with them, the longer it takes to get answers. Many times, they will close my help tickets without answering the questions. If you leave a bad review for their company they will call and address the review immediately, but they will not address the underlying issue that resulted in the bad review. Despite me raising my concerns over the software, no changes have been made.