Lessonly
¿Qué es Lessonly?
Lessonly es el software de capacitación utilizado por más de 500 equipos para traducir importantes conocimientos de trabajo en lecciones que aceleran la productividad. Más de 1.5 millones de
Leer más
estudiantes en empresas como SalesLoft y Trunk Club confían en Lessonly para hacer un mejor trabajo. Lessonly cuenta con el respaldo de algunas de las principales firmas de capital de riesgo del país, incluido OpenView Venture Partners. ¡Aprenda más solicitando una demostración hoy!
Mostrar menos
¿Quién usa Lessonly?
Lessonly sirve a empresas en crecimiento y progresistas como Birchbox, Kabbage, Stripe, Modcloth, Angies List y más.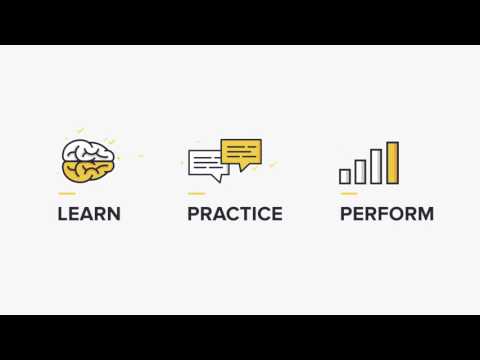 ¿No estás seguro sobre Lessonly? Compara con una alternativa popular
No se han encontrado precios
Versión gratuita
Prueba gratuita
Versión gratuita
Prueba gratuita
¿Por qué estoy viendo esto?
Danee'
Learning & Development Administrator en EE. UU.
Usuario de Linkedin verificado
Telecomunicaciones, 1.001-5.000 empleados
Ha utilizado el software durante: Más de un año
Easy to Use Product, Amazing Customer Service, Huge Impact
Comentarios: As stated above, their customer support team is amazing! From the time you meet with your Enterprise Account Manager/Services Delivery Manager to finally launching Lessonly within the company, its painless and welcoming. There are so many options to build content, make it your own brand, and teach the learners. Lessonly helps with all of this to create a very smooth transition. You are also invited to join their community with likeminded people and have the ability to have discussions with others about their wins, while joining events where you can learn best practices on how to use the product.
Puntos a favor:
Lessonly is simple and super easy to use on both the Learner and Admin side. A feature that is most impactful is Trigger feature. We use this to assign training content and it is a huge win for us! We have a large number of people starting weekly and it was getting difficult to assign content individually, with this particular tool in Lessonly, it made it so easy to create a group and set the trigger to auto send content on certain days the employees would need it. We also use this for our Knowledgebase system and it's really nice to link those articles within training and not have it pop a new system for the employee to look at, as it's all intertwined. A few other impactful features are the easy to use search bar to find the content needed and the "feature this lesson". We like the use "feature this lesson" during our daily morning meetings to show our employees any important items, product releases, promotions are coming, etc. It sits right on the Learner's page and allows them to view the Lesson without them having to search or it being assigned. I like the simplicity of the platform, it is so intuitive to use that there isn't much time training anyone at the company to create content, which saves everyone time. Their customer support has welcomed us with open arms and made us feel like family. They are on top of answering our questions with such delight, you can really feel they care.
Puntos en contra:
There isn't much to dislike about Lessonly. If I had to pick anything it would be the ability to not copy/duplicate Paths or a Lesson section. There are times when we create a specific path, but then need to create variants of it based on roles. Ex: Trainer versions of the same path. Same thing with a Lesson section, there are times a whole section is needed in another Lesson and the alternative is to copy paste or add the element to the element library (this can be nice as you can link the element, meaning if you change one Lessons element, it will change the others so you don't have to go find the other Lesson to update).
Olivia
Director of Business Development en EE. UU.
Usuario de Linkedin verificado
Servicios financieros, 51-200 empleados
Ha utilizado el software durante: 1-5 meses
Alternativas consideradas:
Excellent for the inexperienced & seamless onboarding
Comentarios: We streamlined training and knowledge database within Lessonly. We also utilize Lessonly to send out newsletters which cut back our email and slack clutter. We also utilize Lessonly to track mandatory continuing education for our licensed professionals and mandatory HR updates, everything is traceable within Lessonly Insights.
Puntos a favor:
We use this mostly for Knowledge Management System but we also use Lessonly to onboard new employees. The interface is engaging and extremely user friendly. Support is extremely fast and responsive. Superb customer service.
Puntos en contra:
The quizzes and practice on demand are a bit clunky. There are no options to roll out the same quizzes to the same user, only limited to scoring system where they can re-take if failed. Practice on demand is only in a narrative scenario so it's only useful for written scenario which is not useful for us. Integration was a bit hard to do with Salesforce.
Usuario verificado
Product Education Lead en EE. UU.
Usuario de Linkedin verificado
Internet, 201-500 empleados
Ha utilizado el software durante: Más de un año
Simple, basic LMS.
Comentarios: It was a simple, easy way for us to scale learning for our quickly growing organization. That being said, it feels like we grew faster than Lessonly was able to keep up with, so now we're looking for a more robust LMS that will provide more flexibility as we become more sophisticated in how we're approaching education as a company.
Puntos a favor:
The interface is clean, and lessons are relatively easy to create. Because it has such a minimalist design, there were very little extra work needed to make it look nice and enticing for our team to use.
Puntos en contra:
They've only just now begun to add support for SCORM, relying solely on their built in editor for awhile. The customer support team is responsive, but very few changes or updates seem to be made from user feedback. It also felt as though substantial updates to the app were few and far between. This was disappointing, to say the least.
Greg
Senior Manager of Learning & Development en EE. UU.
Marketing y publicidad, 51-200 empleados
Ha utilizado el software durante: Más de un año
Alternativas consideradas:
The Bees Knees of LMS
Comentarios: I have had a wonderful experience with Lessonly, both from their client interactions to the software itself!
Puntos a favor:
I love how the software is so easy to use. You can easily get other employees within your organization to use the tool to author content or to manage and administer content. It's also incredibly easy to create custom reports through the Insights tab. This makes my life much easier as an L&D manager and to help show the progress we've made.
Puntos en contra:
There is very little to nothing that I dislike about Lessonly. I'd say the only thing I might dislike at this time could be the ability to easily import or export the lessons. Although you can export a Lessonly as a PDF file...it can get a little messy with content that has a lot of different types of multimedia.
Megan
Sr. Manager, CX Learning and Development en EE. UU.
Servicios financieros, 1.001-5.000 empleados
Ha utilizado el software durante: Más de un año
Alternativas consideradas:
Lessonly is one of the best vendors to work with and the software is easy to use!
Comentarios: It's been great. The company as a whole is wonderful and provides great service.
Puntos a favor:
I love how easy it is to build trainings in Lessonly. You do not have to be a traditional learning and development person to create lessons in Lessonly.
Puntos en contra:
I do really wish you could pull up old drafts. Currently, once you click publish, you're unable to go back to an old draft if someone doesn't get updated or launched as planned.