Producto local
Sapenta- Operations Management
Producto local
¿Qué es Sapenta- Operations Management?
¿Qué hace que un lugar de trabajo funcione? Informa el tiempo, administra los calendarios, fija reuniones y administra las ausencias de tu equipo con una plataforma de trabajo inteligente todo en uno
Leer más
que conecta tu gestión del tiempo con tu trabajo (gestión de proyectos, tableros Kanban de tareas, etc.), e incluso con tus procesos de back-office (viajes, gastos, compras), e integra un paquete completo de aplicaciones de comunicación.
Mostrar menos
¿Quién usa Sapenta- Operations Management?
Empresas de gran envergadura, de nivel intermedio y PYMES con trabajadores del conocimiento de cualquier sector vertical.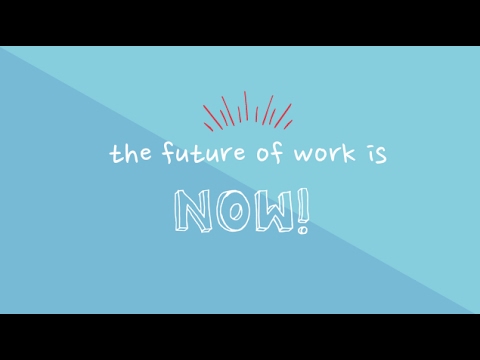 ¿No estás seguro sobre Sapenta- Operations Management? Compara con una alternativa popular
Sapenta- Operations Management
Producto local
Versión gratuita
Prueba gratuita
Versión gratuita
Prueba gratuita
¿Por qué estoy viendo esto?
Alternativas a Sapenta- Operations Management
Opiniones de Sapenta- Operations Management
Nurul Syakira
Human Resources Manager en Malasia
Usuario de Linkedin verificado
Comercio minorista, 1.001-5.000 empleados
Ha utilizado el software durante: Más de un año
Making workplace digitalized
Comentarios: Making our workplace in digital mode. It has make things is easy to move around in the digital form. Great application.
Puntos a favor:
The graphical interface, calendar events, and planning for activities and assignments were all fantastic. It works well with Google Calendar, but a label could be added so that people can tell if an event is from Sapenta or otherwise. For example, I found something within my calendar that I won't realize what it was, and it wasn't until a while later that I noticed that it was a Sapenta event.
Puntos en contra:
The chat function should be possible to see friends' profile pictures. Another problem is that the delivery isn't always smooth; sometimes, it seems to stop for a second. The time admittance for "Dedicate time" to a specific project is an area that needs a lot of work. We would then have to run the clock by hand for admittance, but it would be much easier if we could type in the hours from the keyboard.
Joan
Operations Director en España
Ha utilizado el software durante: No especificado
Why I use SAPENTA
Comentarios: Centralisation: Sapenta gives me control and security - Everything is in one platform; indicators, projects and tasks, staff and logistics. No more waiting from administration or middle management to have the information I need to manage operations. With SAPENTA I have absolute real time visibility on what's happening in the operations side of the company.

Support: Sapenta helps me to making decisions - With the information that SAPENTA gives me I can make decisions based on knowledge and confidence. There is nothing 'hidden' that can create a problem in any decision. I know at once the state of a project, its economic figures, current and expected margin, the staff involved, milestones coming, state of the deliverables, etc.

Documentation Flow: Sapenta gives me confidence - No more excuses: I forgot, I didn't know, I didn't realise, he didn't tell me. The Dashboard of SAPENTA shows me what's happening in real time, where the staff are, what's pending, what's new' I have the confidence that nothing will be lost or forgotten.

Advanced thinking: Sapenta gives me power - With the data mining capability offered by SAPENTA, I have access to information that was previously unthinkable before we started using SAPENTA through the cross-connection of information with theoretically non- linked information, such as the calendar, holidays, work peaks, staff working as a team, etc.
I know, with figures, and with projections and tendencies, who are my most effective teams, when my staff is more productive, when I can have problems, when my staff is more creative, how I should best manage holiday requests with work peaks, etc.

SAPENTA gives me time: it gives me money - SAPENTA makes my life easy and it frees up my time in day-to-day operations that I can then dedicated to high valued tasks to bring business to my company.
Enric
Research Assistant en España
Telecomunicaciones, 51-200 empleados
Ha utilizado el software durante: 1-5 meses
Interesting although has not been used for real projects to know about its real impact.
Comentarios: Online tool - Community working
Puntos a favor:
Visual interface, Calendars and Projects/tasks planning were great. It's integration with Google Calendar is a value, but a tag may appear so one can know if an event is coming from Sapenta or not (for example, eventually I found something in my calendar, but I didn't know what it is and only after some time I realized it was a Sapenta event).
Puntos en contra:
In my case, there were a lot of options available, many more than I needed. A more basic design for starters will be helpful. Sometimes, some bugs appeared (missing buttons or repeated, once I received an e-mail 5 times repeated, ...) The pop-ups sometimes cover my full screen just after logging, being not practical. I will not show the pop-ups when logging, because if you have one or two is OK, when sometimes appeared a lot of them.
Dheeraj
Student Intern en España
Ha utilizado el software durante: 1-5 meses
Smart, organised and friendly.
Comentarios: Weekly schedule planner, quick chats with colleagues, and timely view of the status of tasks of a project.
Puntos a favor:
The planner and meeting reminders were the most helpful and useful features. The chat function serving as an alternative to the conventional work emails among colleagues was a feature worth mention. The message broadcast feature was quite helpful in spreading the news of a certain event in a timely fashion. The 'Projects' description, set-up and view aspects were helpful when a quick reference was needed.
Puntos en contra:
With respect to Dashboard, a more user-friendly approach would be preferred, like if we were given the choice to amend the layout( say I would've preferred the weekly schedule at the top and the rest below it). A necessary feature would be the display of friends' profile pictures in the chat function and another issue encountered was with the smoothness of the delivery, it gets frozen for a second so as to say. One major improvement needed would be the time entry for "Time dedicated" to a specific task. We had to manually run the clock for a entry, but it would be of much comfort if we were given the choice to enter the hours directly from the keypad instead of the present feature.
, 11-50 empleados
Ha utilizado el software durante: Más de un año
a real workplace digitisation
Comentarios: We have been using many tools in the past but we sapenta we are now enjoying the benefits of a real and complete digitisation on the way we work, in general, not only in disconected processes. Now we are more efficient, we are saving time and we are doing thing in a really easy way.
Puntos a favor:
Easy to use, really quick implementation and the design is really nice.