¿Qué es GovPilot?
GovPilot es una plataforma de gestión del gobierno basada en la nube. GovPilot permite a los gobiernos reemplazar los procesos de papel anticuados por la automatización digital. Al incorporar un entorno digital, los gobiernos locales pueden operar a niveles de eficiencia elevados. GovPilot unifica departamentos y datos fragmentados para facilitar una mejor comunicación entre los funcionarios electos, los empleados y el público para promover la toma de decisiones más informada.
¿Quién usa GovPilot?
GovPilot se utiliza en municipios, condados, estados y agencias. El software es escalable y puede adaptarse a las necesidades únicas de organizaciones gubernamentales de todos los tamaños.
¿Dónde se puede implementar GovPilot?
Cloud, SaaS, Web, Mac (desktop), Windows (desktop), Chromebook (desktop), Android (móvil), iPhone (móvil), iPad (móvil)
Sobre el proveedor
GovPilot
Fundada en 2015
Asistencia telefónica
Chat
Países disponibles
Canadá, Estados Unidos
Sobre el proveedor
GovPilot
Fundada en 2015
Asistencia telefónica
Chat
Países disponibles
Canadá, Estados Unidos
Imágenes y vídeos de GovPilot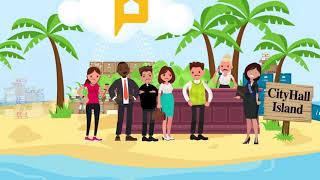 Comparar el precio de GovPilot con productos similares
Funciones de GovPilot
Análisis espacial
Automatización proceso/flujo de trabajo
Búsqueda/filtro
Calendario de eventos
Compra de entradas
Controles o permisos de acceso
Creación de informes y estadísticas
Creación de mapas
Cumplimiento del código
Emisión de permisos
Formularios personalizables
Geocodificación
Gestión de asistencia
Gestión de documentos
Gestión de empleados
Gestión de eventos
Gestión de expedientes
Gestión de imágenes
Gestión de inscripción
Gestión de inspecciones
Gestión de instalaciones
Gestión de inventarios
Gestión de la comunicación
Gestión de la conformidad
Gestión de la formación
Gestión de membresías
Gestión de permisos
Gestión de reservas
Gestión financiera
Lista de verificación de respuestas de incidentes
Mapas geográficos
Panel de actividades
Para gobiernos
Portal de autoservicio
Procesamiento de pagos
Programación
Programación del mantenimiento
Reclutamiento de voluntariado
Seguimiento de actividades
Seguimiento de equipos
Seguimiento de infracciones
Símbolos/códigos en color
Uso compartido de mapas
Vista táctica
Visualización de datos
Donna K.
Township Clerk and QPA en EE. UU.
Administración gubernamental, 51-200 empleados
Ha utilizado el software durante: Más de dos años
Montgomery Clerk's review
Comentarios: Excellent. very pleased with program and support staff
Puntos a favor:
Can process records requests quickly. Easy to operate.
Puntos en contra:
Once we got used to the modules, there were no negative issues.
Respuesta de GovPilot
el mes pasado
Thanks very much for your feedback Donna! It is great to know that you are pleased with GovPilot!
Billie D.
Senior Inspector en EE. UU.
Administración gubernamental, 11-50 empleados
Ha utilizado el software durante: 1-5 meses
GovPilot is what my department has spent years searching for
Comentarios: I have already recommended GovPilot to several other county departments and have made myself available to them for questions regarding the switch. I have been pleasantly surprised with all of the features that our previous software didn't offer and, a lot of which, I didn't even know how much we needed them. Automatically notifying residents that their complaint has been handled or that their permit is now approved, integrating GIS in to their mapping systems to provide up to date and accurate maps of my County, and working with our credit card processor to safely and securely process permit fees with seamless transfers of information between the two are just some of the features that, now that we have them, we can't do without. There are so many great things to mention about GovPilot that I simply can't remember them all but, suffice it to say, GovPilot is well worth the cost.
Puntos a favor:
The GovPilot team have been nothing but professionals for the entire process of changing from our previous asset management software to GovPilot. They gathered the details of what we were doing before, what we didn't like about our previous software, and how they could help fill in the gaps. Then they worked closely with myself and several of my team leaders to come up with a tailor fit solution to manage our Animal Control calls, Code Compliance calls, and our septic system permits. Even though GovPilot is based in New Jersey, they were willing to fly down to Texas to provide face to face training to me and my staff at a very low cost. The software is great and does everything we need and more but I think one of the best features they have is the live chat option on every page. If you have a question or get stuck somewhere, simply click on the support button and get help from a live representative in seconds. Another great thing that I appreciated was the professional manner in which they handled a few hiccups with our contract process. We had to put the project on hold several times while we processed some internal issues and the GovPilot team was there, ready to pick up where we left off once things were sorted out. No complaints and no incessant nagging about when we could move on to the next step. If I had to delete this whole review and condense it down to one word, I would describe GovPilot simply as "professional".
Puntos en contra:
When reading reviews, I tend to distrust those that don't mention something negative in their review. There is always something that can be improved. Believe me, I had to think long and hard about what could be improved on with GovPilot. The only thing I could come up with was that they are obviously a New Jersey based company because a few of the fillable fields in our forms still referenced New Jersey for a few days before we were able to get them all switched over. That was it. That's all I could come up with. I have been entirely satisfied with GovPilot.
Respuesta de GovPilot
hace 4 meses
Thank you very much for your wonderful (and thorough) review and feedback! Please be sure to reach out to your account manager or our support team any time you need anything! We look forward to working with you!
Kenneth E.
Sr. Accountant en EE. UU.
Administración gubernamental, 51-200 empleados
Ha utilizado el software durante: Más de dos años
Residential Parking Review
Comentarios: The 2020 rollout of the software to employees and customers was premature. The cashiering and reporting data input from various departments caused major confusion. The lack of training for the cashiers before its release was a disaster and the lack of testing by GovPilot created a load of data that all had to be corrected. The transfer to our accounting software was because of the lack of control over duplicate data.
Puntos a favor:
Improvements made as problems were discovered.
Puntos en contra:
Current Residential Parking problems were detailed in an email currently being addressed. The early release before proper testing was a problem in 2020.
Stephen C.
Borough Administrator en EE. UU.
Administración gubernamental, 51-200 empleados
Ha utilizado el software durante: Más de dos años
Fully Comprehensive Software
Puntos a favor:
The ease of use and the ability to computerize some of our key processes.
Puntos en contra:
There aren't any cons for the use of this software. Whenever there may be an issue or a process is not making our jobs easier, support has worked very hard to simplify and improve the process so that it is much more functional.
Respuesta de GovPilot
hace 2 meses
Thanks very much for your review and feedback Stephen! We look forward to continuing our work with you.
Christina L.
Township Manager's Secretary en EE. UU.
Administración gubernamental, 11-50 empleados
Ha utilizado el software durante: Más de dos años
To GovPilot and Beyond!
Comentarios: Residents no longer need to wait to speak with a staff member during operating hours to access property information with the GIS Map. GovPilot is the perfect partner to work with a growing Township to create simplified processes for individuals to access information independently. The modules allow anyone to complete a form at any time, anywhere, decreasing our phone call and foot traffic so we can focus on other tasks. We are implementing additional modules that will further assist our office as we move forward into the electronic and digital era!
Puntos a favor:
GovPilot helps us quickly and efficiently communicate between departments, and all communications are saved for later reference. Residents are able to notify Township officials of a concern at any time/day, not only during business hours. The automatic email notification for new RAC allows for response in emergency situations.
Puntos en contra:
We found a few additional features for our purposes. We asked if only the CCO Inspector could be chosen for scheduling the Inspection on the drop-down feature to limit confusion. We also requested an automatic reminder for RAC for any NOV when the 10 days is expiring for Code Enforcement to follow-up.
Respuesta de GovPilot
hace 7 meses
Thank you very much for your wonderful review and for your ongoing feedback with our account management team! have been excited to partner with you and we look forward to continuing to help you move forward with your digital transformation!