¿Qué es Tidio?
Tidio es una potente plataforma de atención al cliente todo en uno que mejora tu asistencia al cliente y ayuda a generar más ventas. El widget de chat en vivo, fácilmente accesible, hace que tu negocio esté disponible en horario ininterrumpido. Los chatbots con IA involucran a tus clientes en tiempo real para que puedas vender más.
Además, puedes conectar Messenger, Instagram, chat en vivo y correo electrónico a Tidio multicanal y responder a todos los mensajes desde un solo lugar, también en dispositivos móviles. Se integra fácilmente con todos los sitios web y plataformas.
¿Quién usa Tidio?
Proporciona un comunicador a una amplia gama de PYMES de todo el mundo. Miles de empresas usan Tidio para comunicarse con los clientes.
¿Dónde se puede implementar Tidio?
Basado en la nube
Entorno local
Precios de Tidio
Precio inicial:
39,00 US$/mes
Sí, ofrece una prueba gratuita
Sí, ofrece una versión gratuita
Tidio dispone de una versión gratuita y ofrece una prueba gratis. La versión de pago de Tidio está disponible a partir de 39,00 US$/mes.
Planes de precios
consigue una prueba gratuita
Imágenes y vídeos de Tidio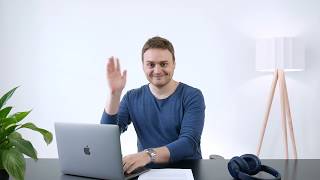 Funciones de Tidio
Alertas y alzada
Analítica aumentada
Análisis de sentimientos
Asistencia al cliente
Asistente virtual
Automatización proceso/flujo de trabajo
Autorrespondedores
Base de datos de clientes
CRM
Chat en tiempo real dirigido a consumidores
Chat en vivo
Chat proactivo
Chat y mensajería
Chatbot
Comunicación multicanal
Conversaciones en tiempo real
Creación de informes/análisis
Creación de marca personalizable
Cualificación de leads
Desarrollo sin código
Enrutamiento
Enrutamiento automatizado
Formulario sin conexión
Geosegmentación
Gestión de comentarios
Gestión de correo electrónico
Gestión de encuestas/sondeos
Gestión de flujos de trabajo
Gestión de la experiencia del cliente
Gestión de tickets
Gestión de tickets de soporte
Historial de transcripciones/chat
IA y aprendizaje automático
Integraciones de terceros
Mensajería individualizada
Procesamiento de lenguaje natural
Respuestas automáticas
Seguimiento de interacciones
Seguimiento de visitantes de la web
Sugerencias de consultas
Supervisión de quejas
Transferencias/enrutamiento
Varios idiomas
Productos cosméticos, 2-10 empleados
Ha utilizado el software durante: 6-12 meses
Trabajar con Tidio, genera beneficios.
Comentarios: Satisfactoria
Puntos a favor:
Es sencillo y practico. Me da información de los clientes interesados en nuestra firma.
Puntos en contra:
No se si es posible programar un horario de atención.
Respuesta de Tidio
hace 2 años
Hi there, Thank you for the review! You can schedule your office hours inside the Settings> Operating hours section of your Tidio panel :)
Darien
Associate Pastor en Canadá
Usuario de Linkedin verificado
Instituciones religiosas, 11-50 empleados
Ha utilizado el software durante: 1-5 meses
Tidio is the first chat platform I've found to be worth paying for
Comentarios: Tidio has helped address a gap in our communication system caused by extended use of multiple inferior chat bot platforms that limited our performance and responses. With Tidio, we have seen a dramatic increase in people connecting with our team via the chat, and have been able to help address people's questions/issues quicker than ever before.
Puntos a favor:
Tidio offers a very simple, clean, robust and customizable interface both on their backend and on your website that helps facilitate live-chat support on a website. They offer numerous features (some I haven't used yet such as email inbox management), including a facebook messenger integration (that actually works unlike some other companies), a customizable chat window & icon, and perhaps the best feature of all - their powerful chatbot system. I cannot speak highly enough of the chatbots Tidio offers, as they give easy access to a visual builder interface to customize and build bots that can be triggered to do practically anything. Within an hour of looking at Tidio, I was hooked - and built a number of bots for our website - and within a day, saw a substantial increase in chat traffic compared to our previous platform. The beauty of the bots is that Tidio provides simple templates, that you can then customize to your needs - and the bots can be triggered on anything you want; a visit to a specific page, anytime a new person visits your site, anytime someone clicks the chat window, etc - and all of that can be accessed (in a limited fashion of course) for free. Plus as a bonus, Tidio offers native email responses to chats; so if you are like me and don't have people monitoring the chat 24/7, you can receive a notification about an incoming chat, and then respond via the chat window OR directly from Tidio via email - again, for free.
Puntos en contra:
Tidio has many features, but can be a bit daunting at first. I loved the visual builder of the chat bots, but at the same time I found it was still limited in certain areas. For example, it's all drag and drop - so the entire chatbot can start to form a jumbled mess if you're not careful. As well, they don't offer multiple triggers for one bot - for instance, if I want a bot to trigger on someone's first visit AND when someone types in a certain keyword, I can't do that. As well, their pricing structure is interesting - with three different "options" each starting at $18/month - making it so if you want to have decent chatbots, and multiple operators, and send emails, you are looking at a hefty price per month. That being said, it still is cheaper than most other offerings, and the different options help you customize your experience to tailor fit your needs
Respuesta de Tidio
hace 2 años
Hello there! It's Maciek from Tidio Support Thank you so much for such an extensive review! We really appreciate all the kind words but also the flaws you have pointed out. We strive to provide you with a product that we can really be proud of, and hearing about your positive experience, it seems like we are heading in the right direction. Thank you for taking the time to share your opinion and rate us so highly!
Bukhosi
SEO Analyst en Sudáfrica
Marketing y publicidad, 11-50 empleados
Ha utilizado el software durante: 6-12 meses
Tidio is an amazing chatbot
Comentarios: I think Tidio is amazing and with the rapid rise of AI it can be one of the best platforms out there for customer support.
Puntos a favor:
I like that you can try it out for free with most of the premium features included and you only pay more when you start expanding.
Puntos en contra:
I think it would be nice if they can increase how much you can use on the premium side of things...Maybe from 100 chatbot initiations to at least 300 that would be awesome.
Dominick
Founder en Países Bajos
Ha utilizado el software durante: Más de un año
Looks great on the outside but features not fully completed
Puntos a favor:
The app looks great on the outside: email, chat, Facebook messenger, integrations. But once you fully test the product you notice the many flaws.
Puntos en contra:
1. When a user leaves your page and an operator responds the user will not be notified. 2. The message box is only refreshed when the page is open, so if a visitor is using multiple tabs they will not receive replies. 3. Integrations are all manual, which means. You have to reopen all conversations, open the user profile, press the preferences and send the log to the integration. Imagine doing that to your crm, sync app and maybe email list. 4. I was mainly interested in Helpscout integration, and integration to integrate Facebook messenger with the app I use to manage several email accounts. Turns out, tidio created the integration but they decided not to integrate the mailbox feature. Which means if I send a chat log to help scout it be be places in a random mailbox because their app doesn't specify the mailbox. Explain this to support but got the responds: we're not looking to change integrations. 5. Validation messages aren't accurate. Sometimes you will get the message 'Saved to integration' or 'Message send' but an error prevented this from completion. I contacted support about this and time and time again there was an excuse but its my believe that I shouldn't have gotten a succes validation message, right. Support simply didn't respond to my question.
Adam
Digital Marketing Specialist en EE. UU.
Seguridad e investigaciones, 11-50 empleados
Ha utilizado el software durante: Prueba gratis
Easy to deploy and use
Comentarios: I've only been using it for 3 days but so far it has exceeded my expectations!
Puntos a favor:
It's incredibly simple to add to your website. Easy to customize and doesn't require a computer science graduate to use.
Puntos en contra:
It would be nice to give users/customers the ability to hide the chat permanently. I know some users can get frustrated when chat windows pop up every time they visit a site.
Alternativas consideradas: LiveAgent, LiveChat y Zendesk Suite
Razones para cambiar a Tidio: The free option and ease of installation and use convinced us to try Tidio.