Employment Hero
¿Qué es Employment Hero?
Esta es la primera plataforma todo en uno de recursos humanos, nómina y beneficios de Australia para empleadores y empleados. Con integración nativa con XERO, MYOB y Keypay, te permite optimizar las
Leer más
tareas administrativas pesadas y dedicar más tiempo a las cosas que son importantes para ti. Más de 4500 empresas australianas usan Employment Hero y juntas administran colectivamente a más de 125 000 empleados. Visita el sitio web para obtener más información.
Mostrar menos
¿Quién usa Employment Hero?
Propietarios de negocios, gerentes de RR. HH., gerentes de nómina, gerentes de personal y cultura, directores generales, gerentes generales, nómina, RR. HH. y asesores comerciales.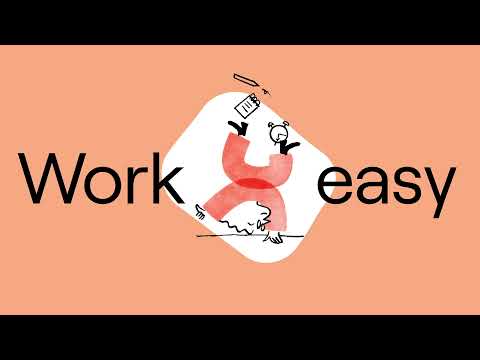 ¿No estás seguro sobre Employment Hero? Compara con una alternativa popular
Versión gratuita
Prueba gratuita
Versión gratuita
Prueba gratuita
¿Por qué estoy viendo esto?
Alternativas a Employment Hero
Opiniones de Employment Hero
William
Account Executive
Usuario de Linkedin verificado
Servicios financieros, 51-200 empleados
Ha utilizado el software durante: 6-12 meses
Easy to use HR software
Los subtítulos en español están disponibles en el reproductor de vídeo
Kerry
Financial Controller en Australia
Usuario de Linkedin verificado
Propiedad inmobiliaria, 51-200 empleados
Ha utilizado el software durante: 6-12 meses
Love the platform, makes on boarding new employees a breeze.
Comentarios: Time - This software has saved my sanity in on boarding new employees and now we have over 100 staff its great that they can update their details themselves.
Puntos a favor:
Ease of use, great on boarding tool, cuts the contract time down considerably, Great task list features, good reporting functions as you can customize easily. Collates all the employee information meaning accounts aren't left to chase down these items from employees. The employees love the platform too as it has all their information for them in one place and they all love the Annual Leave function
Puntos en contra:
I would like to be able to assign certain sections to other employees - for example it would be good if the accounts staff could view "Employee Bank Details" without having access to any other information I would also like to be able to amend and upload (or delete) our own contracts rather than having to go through the support team every time - Support are great if I am not in a rush as it normally take 24-48 Hours to turn around, but if I just need to alter something quickly it would be nice to add and remove myself
Respuesta de Employment Hero
hace 4 años
Hi Kerry, Thanks for giving Employment Hero such an amazing review! It's fantastic to see you're getting so much utility from the platform and that your employees love it too. I've passed your feedback on to our product team now, though it's great to see the support team gets your tick of approval! Thanks again, The Employment Hero Team
Ben
Director en Australia
Administración educativa, 11-50 empleados
Ha utilizado el software durante: Más de un año
Great product
Comentarios: It's been great and now that is in place we haven't looked back, however onboarding was a difficult process
Puntos a favor:
HR coupled with Payroll covers many boxes that we have to deal with. User-friendly for our team members and the transparency creates confidence across the company. We like the adaptability of the development team and the improvements we've seen over the past two years. As a whole, it has produced efficiencies across the team for payroll & compliance that ahs been well worth the effort.
Puntos en contra:
We implemented the system in mid-2018. We found at that time that creating payroll rules when you're outside of an award can be very challenging, especially when you have to learn how the categories affect each other and you're trying to mesh everything to existing agreements. The platform could do with information links for each step that detail the exact impact of changing each rule. Sometimes a change could create a cascade of unintended consequences (this may have changed). If we had to go back fix something now, we'd have to relearn why certain things were done.
Respuesta de Employment Hero
hace 3 años
Hi Ben, Thank you for taking the time to share your experiences with Employment Hero. Having been using the platform for almost two years, your feedback is great to see and we're glad to hear your employees find the platform easy to use. Improving transparency and efficiencies are great wins! Thank you also for your feedback regarding setting up your own payroll rules. You now have first-hand experience into how complicated the modern award system is - so many variables that affect one another! Your suggestion for warnings is great and I've passed it on to our product team. Have a lovely day, The Team at Employment Hero
Kevin
IT Project Manager en Australia
Administración gubernamental, 51-200 empleados
Ha utilizado el software durante: 1-5 meses
Great product until you need to implement
Comentarios: The vendor hasn't a clue about delivery of a project. Very difficult to deal with. No system to the implementation and the customer is expected to be able to bend to fit the product and how Employment Hero want to deliver it.
Puntos a favor:
Easy straightforward interface with integration of many common features of an HR/Payroll platform.
Puntos en contra:
Cannot remove the 'Benefits' function which appears to be a shallow feature, to sell advertising from which they earn revenue at the expense of the client.
Suzannah
Human Resources Assistant en Malasia
Usuario de Linkedin verificado
Servicios, 5.001-10.000 empleados
Ha utilizado el software durante: Más de un año
Feature packed software for a HR platform
Puntos a favor:
I'm pretty pleased with it as a whole. With the HR platform, I can aggregate rules and processes for all staff and rest easy knowing that they comply with all applicable laws. It's an excellent payroll solution. The pay stubs are detailed, removing any uncertainty and ensuring that employees are satisfied. I have no hesitation in recommending the program to any SME entrepreneur looking to run their company more efficiently.
Puntos en contra:
There are a lot of well-thought-out functions, and the major drawback is the time and expense of custom contracts and policies are likely to be an aspect of the past. The primary issue is that there's no one-click option to navigate back to the application form after seeing or emailing an agreement to a target; instead, you must do another search or switch to the browser.
Respuesta de Employment Hero
hace 3 meses
Hi Suzannah, Thanks for your review! It's wonderful to hear that you're getting so much value from the platform and that it's providing you with peace of mind in terms of compliance. We're always working to improve the platform, so I've passed on your valuable feedback about navigation to our team. Many thanks, Rosie
Deep
Finance Manager en Australia
Logística y cadena de suministro, 11-50 empleados
Ha utilizado el software durante: 6-12 meses
Alternativas consideradas:
Employment Hero is Hero
Comentarios: My experience with EH has bee great and very satisfactory. I will recommend this software to anyone wanting to make a difference in Human Resources processes in their company
Puntos a favor:
Employment hero is user friendly and so easy to use. With the click of a button you can automate a variety of Human Resources and Payroll process within you company. The customisation and ready to use functionality of this software allows you to implement this internally without any need for third party specialist.
Puntos en contra:
Inability and restriction on scheduling report, announcement etc means you cannot customise this . It will be great if more research and development is done on scheduling reports, announcements etc .
Respuesta de Employment Hero
el año pasado
Hi Deep, Thank you for taking the time to share your experiences with Employment Hero with others. We're so happy to see that you've had such a positive experience with the platform and so user-friendly. Thank you also for sharing your feedback regarding scheduling reports and announcements. Employment Hero spent over $8 million on product development last year, so our platform is always adding more functionality to keep up with our customers' needs. I've passed your feedback on to our product team who will factor it into future development plans. Thank you again, Anna from Employment Hero