Dotdigital
¿Qué es Dotdigital?
dotmailer es una plataforma de automatización de marketing por correo electrónico para pymes y empresas de negocio a negocio, negocio a cliente, y comercio electrónico. El software permite a los
Leer más
especialistas en marketing de 156 países utilizar datos avanzados para diseñar, probar y enviar potentes campañas automáticas. dotmailer se integra a la perfección con las plataformas de comercio electrónico de clase mundial Shopify, BigCommerce, y es el único paquete de software de automatización de marketing en Magento Commerce. Los CRM incluyen Salesforce, Microsoft Dynamics, Oro y otros.
Mostrar menos
¿Quién usa Dotdigital?
Empresas medianas y B2B, B2C y empresas de comercio electrónico con al menos 5000 contactos.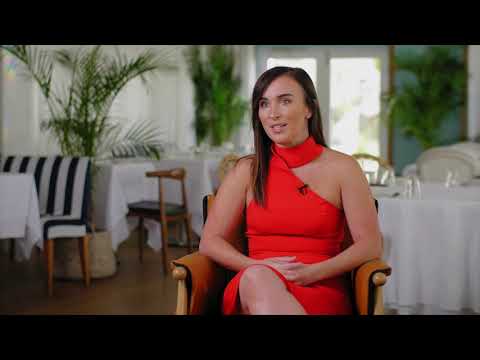 ¿No estás seguro sobre Dotdigital? Compara con una alternativa popular
No se han encontrado precios
Versión gratuita
Prueba gratuita
Versión gratuita
Prueba gratuita
¿Por qué estoy viendo esto?
Alternativas a Dotdigital
Jennifer
Donor Messaging Strategist en EE. UU.
Usuario de Linkedin verificado
Instituciones religiosas, 1.001-5.000 empleados
Ha utilizado el software durante: Más de dos años
As a new user of the Dotmailer software, I quickly found that it is user-friendly and robust .
Comentarios: I was quickly able to build my skill in creation of emails, reach a wider audience, and push relevant content to the email list.
Puntos a favor:
I enjoy the drag-and-drop campaign builder and segmentation that are offered, I find that our organization can go back regularly to templates and rebuild similarly styled emails. I also find that Dotmailer helps us reach our audience in the most sophisticated way through Programs that are uniquely tailored to the email subscriber.
Puntos en contra:
I would like for there to be a few tweaks to the address book and segment functionality. I feel in some ways the system requires you to choose one or the other, when I'd like to be able to use a segment vs. an address book. I also would like it to be easier to select campaigns in the segment builder-- i.e. pin selected campaigns at the top.
Katie
Communications Manager en EE. UU.
Artes escénicas, 11-50 empleados
Ha utilizado el software durante: Más de un año
Integration with ticketing software is useful, but overall could use some improvements
Puntos a favor:
I like the ability to make templates. I like how customizable the software is as well. I also like that Dot Digital integrates with our ticketing software; it makes communicating with our ticket buyers simpler.
Puntos en contra:
I don't like how difficult the photos section is to navigate within the email editor. It would be nice if you could search your photos in the sidebar instead of having to go to "manage." I also think the software could be more user-friendly. The ability to customize as much as you can is nice, but you have to be very comfortable with the software to get it to do what you want and some of our staff members have some difficulty with it. I also don't like when the system times out, but still allows you to make edits. I only know I've timed out when I go to save and it tells me to log in again, but then I lose all my progress. I also don't like that if I copy a template, I can't get back to the page to edit the subject line and forwarding emails.
Impresión, 11-50 empleados
Ha utilizado el software durante: 6-12 meses
Alternativas consideradas:
Careful of the rolling 2yr contract
Comentarios: Not good. Found the software clunky and hard to use. GUI not the best.
Puntos a favor:
Integration for Magento 2 took nearly 2 weeks to do. Something i did myself in 15 minutes with Klaviyo.
Puntos en contra:
The fact you are put into a 2yr rolling contract (this was never mentioned during the sale) If your software is good, then why do you feel that you have to tie people into it?
Usuario verificado
CEO en Pakistán
Usuario de Linkedin verificado
Alimentación y bebidas, 201-500 empleados
Ha utilizado el software durante: Más de un año
Alternativas consideradas:
Excellent Software for Email Marketing
Comentarios: Overall experience was good. Best software for data testing and sending in email marketing.
Puntos a favor:
I'm using this software from last 2 years and i found its features very interesting and helpful. It's a brilliant software for customer engagement in digital marketing and email marketing. It's has best feature like messages, data testing, sending to customer, auto replies extra.
Puntos en contra:
I find the price issue in that software, overall there are some features which should be updated. Hopefully, new version has some new features.
Ade
Online Digital Marketer en Nigeria
Tecnología y servicios de la información, 11-50 empleados
Ha utilizado el software durante: Más de un año
Great Email Marketing Tool - Not impressed with Support
Comentarios: We used the platform to target audiences with well-tailored content at the right time, and also create automations that truly work.
Puntos a favor:
It is a very great email marketing platform with drag and drop email builder plus great templates too. The interface is very clean and easy to use. Even a complete newbie can create an impressive email campaign with Dotdigital
Puntos en contra:
There was a time we needed to speak with a member of the support team to resolve a pressing issue but it took a long time to resolve it. Asides that, I have no dislikes while using the platform for email marketing.