Edmego
¿Qué es Edmego?
Edmego LMS is a cloud based, feature-rich, powerful, employee-oriented learning management system that works to fill your company's training needs. Features include; Custom Learning Paths, Course
Leer más
Builder, Coaching; Mentoring, Document Storehouse, Policy Compliance Manager, Employee Assessment Program, Cloud-Based Global Calendar, SCORM and AICC Compliant plus much more. Edmego LMS is designed to support learners from desktops, laptops, tablets and smartphones around the globe.
Mostrar menos
¿Quién usa Edmego?
SAAS based Learning Management System for use in any industry. Designed for individuals and businesses of all sizes. Great for L & D departments, Human Resources, Teachers and Trainers.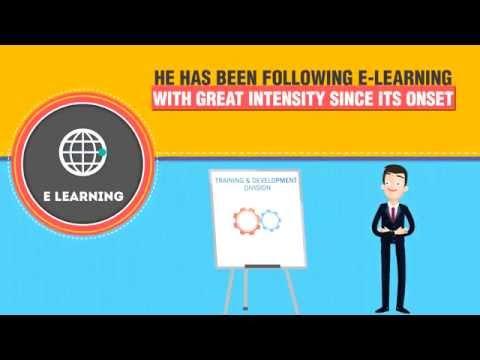 ¿No estás seguro sobre Edmego? Compara con una alternativa popular
Versión gratuita
Prueba gratuita
No se han encontrado integraciones
No se han encontrado precios
Versión gratuita
Prueba gratuita
¿Por qué estoy viendo esto?
Christina
Business Development en EE. UU.
Ha utilizado el software durante: No especificado
User friendly
Comentarios: The EDMEGO software is extremely user friendly. The customer care that we receive through them is also refreshing. I would highly recommend EDMEGO to others.
Siti Kadijah
Information Technology Specialist en Malasia
Usuario de Linkedin verificado
Servicios financieros, 10.000+ empleados
Ha utilizado el software durante: 6-12 meses
Great software for e-learning management
Comentarios: Really impress with the level of the support team. They are really helpful and making our experience a wonderful experience.
Puntos a favor:
To make the most of our most important asset, our employees, the Edmego LMS is an invaluable resource. The Edmego staff provides excellent customer service, assistance, and response. Edmego offers a unique solution and system that is inexpensive and simple to use. It's designed to be easy to use so that everyone can take advantage of it.
Puntos en contra:
I had hoped for better progress during the previous few months. So even if the infrastructure is cutting-edge as this is, I had expected even more tremendous advancements. After the first effect, the gamification aspects had little utility. Because it can't define rules for simple administrative activities, it requires a lot of continuing administration.
Usuario verificado
Sr Project Consultant en EE. UU.
Usuario de Linkedin verificado
Consultoría de gestión, 501-1.000 empleados
Ha utilizado el software durante: Más de un año
Not flexible in development
Comentarios: Decided to move away from this software
Puntos a favor:
Direct contact with Help Desk was fairly easy
Puntos en contra:
Inflexible in updating the software to perform as needed for our organization
Ha utilizado el software durante: No especificado
The system is very robust, easy to use and full of valuable reports.
Comentarios: The user interface requires very little knowledge of computers which is great for the on-boarding of new-hires. From an admin perspective you have the ability to manage users and assign them to specific groups which makes managing the system a breeze. The system also includes tutorials to help with most topics. The Edmego platform was created to solve training and human resource pain points. You get a very robust program with boutique service. The system has many built-in features like a survey tool, internal course authoring, performance management, a policy manager, calendar and a coaching tool at no additional cost. I can house unlimited training courses and corporate documents with no data cap.
Diana
HR Assistant en EE. UU.
Ha utilizado el software durante: No especificado
Edmego is easy to use, easy to set up and easy to create training courses.
Comentarios: Edmego was very generous with the amount of time they allowed us to demo the product. We tested every aspect of the software as we could, and are very pleased with the ease of importing employee information and creating courses. Once we finally rolled it out, our employees were able to access their required training easily. With Edmego, our employees were able to quickly completed an annually required training quickly. Our percentage of completed training jumped from 75% to 83% within two weeks of rolling out Edmego.
Respuesta de Edmego
hace 7 años
Thank you Diana! We appreciate your kind review and we love hearing the impact Edmego has on your training results.