SmartDeploy
¿Qué es SmartDeploy?
SmartDeploy es un proveedor líder en soluciones modernas de administración de terminales. Con una arquitectura de capas flexible, el departamento de TI puede lograr una gestión centralizada de imagen
Leer más
única para conjuntos de 50 a 50 000 terminales. La galardonada tecnología de SmartDeploy combina lo mejor de soluciones progresivas como SCCM, soluciones centralizadas como VDI y soluciones de imágenes heredadas como Ghost sin los inconvenientes comunes. Más de 3000 organizaciones confían en SmartDeploy para implementar y administrar sus dispositivos para usuarios finales.
Mostrar menos
¿Quién usa SmartDeploy?
Equipos de TI que gestionan de 50 a 50 000 máquinas de Windows.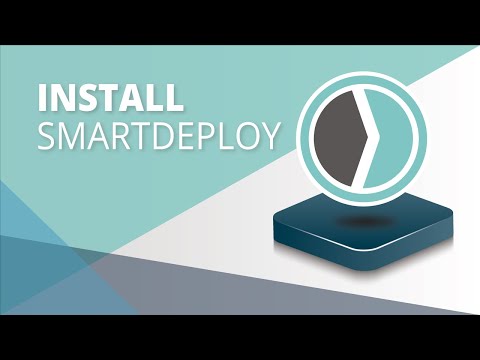 ¿No estás seguro sobre SmartDeploy? Compara con una alternativa popular
Versión gratuita
Prueba gratuita
Versión gratuita
Prueba gratuita
No se han encontrado integraciones
¿Por qué estoy viendo esto?
Alternativas a SmartDeploy
Jay
Divisional Computer Support Analyst en EE. UU.
Usuario de Linkedin verificado
Gestión de organizaciones sin ánimo de lucro, 501-1.000 empleados
Ha utilizado el software durante: Más de un año
Update the Drivers without Recreating the Image
Comentarios: I am amazed by how easy to use SmartDeploy. You have multiple options on how you can image a machine... Offline (via USB), Cloud or Remote deployment. Keep making us happy!!!
Puntos a favor:
I love the idea that the Drivers are separated from the image itself. I can use the image to different brands and model computers (except Mac) and just either download the driver pack (ppk) from SmartDeploy or create your own. I started using their Cloud Deployment, and it is amazing. A user can download the 600Mb payload to a flash drive, boot to USB and voila... SmartDeploy will pull everything it needs from your Cloud Service (OneDrive for me). They have forums and videos that are very helpful.
Puntos en contra:
I haven't seen anything I don't like about the product. No annoyance or instances that will scratch my head.
John
IT Systems Engineer en EE. UU.
Usuario de Linkedin verificado
Construcción, 51-200 empleados
Ha utilizado el software durante: Más de dos años
Alternativas consideradas:
Sometimes you find something that just works
Comentarios: SmartDeploy does exactly what we need it to do and our deploy operations can be as basic or as involved as we want them to be. The system saves us a lot of time and helps us standardize and maintain our images.
Puntos a favor:
In the realm of utilities SmartDeploy is a breath of fresh air in that it handily does the job it was designed to do in a straightforward and reasonable fashion. IT would be a lot more fun if everything worked like SmartDeploy.
Puntos en contra:
In certain cases the components of a package get baked into the package and if a component is updated the packages containing that component have to be re-edited in order to pull in the updated component/content. There should be a way to dynamically "refresh" packages when there is a component change. This is a small complaint that is easy to navigate, and I am sure SmartDeploy will add the "refresh" concept I am looking for at some point.
Mike
IT Director en EE. UU.
Usuario de Linkedin verificado
Administración educativa, 51-200 empleados
Ha utilizado el software durante: 1-5 meses
Good product, poor service
Comentarios: sub par!
Puntos a favor:
I like the cloud integration. The problem is that they don't really tell you how to finalize the cloud integration.
Puntos en contra:
I dislike the lack of documentation. Then when you try to get customer support, it takes forever to get an issue resolved. It feels like you have to explain the issue in multiple emails before you get a response that actually help.
Raheel
Software developer en Pakistán
Software informático, Trabajador autónomo
Ha utilizado el software durante: 6-12 meses
The best imaging solution available
Comentarios: SmartDeploy offers a fine harmony among capacity, and convenience for workstation imaging and sending that is colossally gainful for more modest to medium size associations who don't have the opportunity or financial plan to devote to more mind boggling, oversaw arrangement and imaging instruments.
Puntos a favor:
SmartDeploy is extremely easy to set up and use, and there are numerous recordings and different assets on the off chance that you need help. It has an extraordinary UI contrasted with other imaging arrangements, and organizations are quick and practically blunder free. It is extremely easy to import pictures and make answer documents utilizing the implicit wizards, and you can set up custom or unattended organizations and reimage PCs distantly. Driver packs are refreshed routinely, which saves a ton of time since you don't need to find and import them all physically.
Puntos en contra:
The only real con is that it costs more than other solutions, but you definitely get what you pay for with this product.
Ryan
Software applications and systems analyst en EE. UU.
Salud, bienestar y deporte, 51-200 empleados
Ha utilizado el software durante: Más de un año
Great for all businesses, small and large!
Comentarios: 10/10 I'll always use this product when I can and recommend it where I can. The support team was helpful every step of the way with every question I had along very fast response times.
Puntos a favor:
Ease of use is by far the best thing about this product. From start to finish, continued use and alterations, it's just so simple. Someone without a deep understanding of computers and how deployments work could pick up this product and create their first image with little struggle at all.
Puntos en contra:
The only con to Smart deploy would be creating a VM and capturing the first image. However, this was only a struggle because our current VM software was on the list that had special steps to take. But even that only was fairly simple if you set up VMs often and know a little about how they work.