¿Qué es Blink?
Blink es una aplicación para empleados de primera línea que combina mensajería en el lugar de trabajo, fuentes internas de la empresa y almacenamiento en la nube, todo en un portal personalizado con la marca de la empresa. Blink permite a los equipos de TI y RR. HH. conectar a los empleados en remoto y sin escritorio con sus tareas y entre sí mediante noticias, videos, publicaciones, encuestas y formularios digitales. Votada como la mejor aplicación de 2019 en premios del sector en Chicago, Londres y Sídney. Pide una demo o comienza una prueba gratis de 14 días sin necesidad de tarjeta de crédito.
¿Quién usa Blink?
Ayuda a los trabajadores móviles y de campo a mantenerse conectados, productivos e informados allá donde estén.
¿Dónde se puede implementar Blink?
Cloud, SaaS, Web, Mac (desktop), Windows (desktop), Windows (local), Linux (local), Android (móvil), iPhone (móvil), iPad (móvil)
Sobre el proveedor
Super Smashing
Ubicado en London, RU
Fundada en 2014
Asistencia telefónica
Asistencia 24/7
Chat
Sobre el proveedor
Super Smashing
Ubicado en London, RU
Fundada en 2014
Asistencia telefónica
Asistencia 24/7
Chat
Imágenes y vídeos de Blink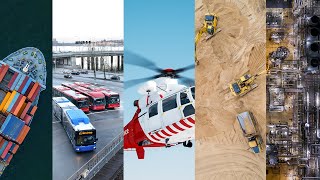 Comparar el precio de Blink con productos similares
Funciones de Blink
Acceso móvil
Alertas y notificaciones
Almacenamiento de documentos
Almacenamiento seguro de datos
Asistencia remota
Autorizaciones basadas en roles
Base de datos de empleados
Benchmarking
Biblioteca de contenidos
Búsqueda/filtro
Chat en tiempo real
Chat en vivo
Chat y mensajería
Colaboración entre varios usuarios
Comentarios/notas
Control/Acceso remoto
Controles o permisos de acceso
Creación de informes y estadísticas
Creación de informes/análisis
Creación de marca personalizable
Debates y foros
Directorio de empleados
Directorio de miembros
Directorio unificado
Encuestas y comentarios
Estudios de pulso
Feed de actividad/noticias
Fotos de empleados
Gestión de calendarios
Gestión de comentarios
Gestión de contactos
Gestión de contenidos
Gestión de documentos
Gestión de formularios
Gestión de grupos
Gestión de la base de conocimiento
Gestión de la comunicación
Gestión de membresías
Gestión de políticas
Gestión de proyectos
Gestión de reuniones
Gestión de usuarios
Gestión del conocimiento
Herramientas de colaboración
Historial de transcripciones/chat
Ideación
Importación y exportación de datos
Integraciones de terceros
Lluvia de ideas
Mensajería
Moderación
Notificaciones en tiempo real
Panel de actividades
Portal de autoservicio
Reconocimiento de empleados
Red privada
Registro único
Seguimiento de actividades
Seguridad SSL
Uso compartido de archivos
Uso compartido de la pantalla
Videoconferencia
Christi
Director, Organizational Development and Training en EE. UU.
Usuario de Linkedin verificado
Hospital y atención sanitaria, 501-1.000 empleados
Ha utilizado el software durante: 6-12 meses
A Surprise Underdog Comes Through
Comentarios: I believe we made a great decision by choosing Blink and I would recommend them to any other company looking to up their communication game.
Puntos a favor:
In searching for a new communication platform, I thought I knew what I was looking for and which company I would go with. Blink was added as just another platform for comparison. However, during my first demo, I was convinced this was the right choice. It ticked off all the boxes: top down communication, bottom up communication, side to side communication, individual and group chats, an information repository, and one of the best price points of (in my opinion) even inferior platforms. Plus, they were up front about all costs, so I didn't have to worry about a surprise invoice I would have to explain.
Puntos en contra:
There are a few small functionality issues I have had since getting into the platform (such as not having control over what shows up under an employee name or what is displayed in the Directory), but I have been assured the team is adding my suggestions to their list and looking into how we can work around the other issues.
Nathan
Performance & Development Manager en
Transporte/transporte en camión/ferrocarril, 10.000+ empleados
Ha utilizado el software durante: Más de dos años
Perfect solution for remote workforce
Comentarios: Using Blink has revolutionised how we have both communicated with our staff and more crucially how they communicate with us. We have been able to get a consistent message out, instantly, which is something we've never achieved before. However being able to receive feedback from all members of staff has brought a new dimension to our staff relationships
Puntos a favor:
The simplicity of the software is amazing. The roll out process to frontline staff takes less than a minute as it is so obvious and intuitive. The speed that it performs without fail is amazing and the constant improvements to functionality are great
Puntos en contra:
Not sure I can put anything here - every snag we've come up the Blink team have worked around and found solutions.
Respuesta de Super Smashing
hace 11 meses
Thank you for your review Nathan! We appreciate learning how Blink has transformed your communication. We are always looking for insight on our customer's experience, and it is really valuable to know how intuitive your workforce has found Blink to use.
Usuario verificado
YouTube Marketing Manager en RU
Usuario de Linkedin verificado
Marketing y publicidad, 201-500 empleados
Ha utilizado el software durante: 6-12 meses
Fine for communications, lacking in other features
Comentarios: More casual internal communications and email but very primitive. Newsfeed is good but difficult to search so only really works for real-time updates. Lack of ability to share files properly limos use severely and the 'hub' feature is too basic as it does not allow the creation of pages to view only upload of docs. The admin and access level features are not rounded enough, it's all or nothing!
Puntos a favor:
Simple IM app and the newsfeed like appearance of the home page. Some limited integrations, calendar works well.
Puntos en contra:
Lacking in support for 3rd party apps, no ability to view documents in the app only have attachments.
Respuesta de Super Smashing
hace 3 años
Hi, We are sad to hear that Blink hasn't lived up to your expectations and appreciate your honest review. It definitely helps keep us in check. To your point, we do have a search feature, which should allow you to not only search Feed posts and Chats but also content on 3rd party integrations. We also have Pages in the Admin Panel, which lets Org and Team Admins create native content for the platform - this should address your concerns about the Hub. Access to different levels of teams or user permissions can be customised in the Admin Panel - it would be great to get your thoughts on what's missing (hello@joinblink.com). We have passed on your feedback regarding limited previews of files (since last month this is available for PDF and Word files but we don't yet support all types). Glad that you find the platform helpful for internal communications and hope to hear from you soon! Thanks again, The Blink Team
Christophe
Maintenance Team Leader en Francia
Usuario de Linkedin verificado
Software informático, 51-200 empleados
Ha utilizado el software durante: Más de dos años
Blink : An easy collaborative tool to share information inside the teams !
Comentarios: This tool is very useful, and I'm using it every day - even every minute - to share information with my team, or other people of my company. The global feed and the "history" allow also to don't miss information.
Puntos a favor:
The product is easy to use. The possibility to create group is very interesting, as group can be done with the right persons to talk a specific subject. The global feed allows to share general information about the company.
Puntos en contra:
The copy / paste option is working only in the blink feed. No possibility to copy directly to a Google Mail by example.
Respuesta de Super Smashing
hace 11 meses
Hello Christophe, it is great to hear that you have had a positive experience with Blink! Your feedback on the copy/paste function has been passed to our Product Team. We are always looking for new insights and features to improve Blink, and we encourage our users to visit the Product Portal to make additional feature requests here: https://portal.joinblink.com/tabs/2-under-consideration
Sarah
HR Generalist en EE. UU.
Hospital y atención sanitaria, 51-200 empleados
Ha utilizado el software durante: 1-5 meses
Alternativas consideradas:
Excellent! Zero Complaints!
Comentarios: Just prior to the start of the COVID-19 pandemic and restrictions put in place, our company anticipated needing a way to communicate internally with our staff and contractors about rapid changes to our workplace and daily lives. Most of our staff are front-line workers and do not have company email accounts. Our internal scheduling app that we use for hourly staff did not have the ability to upload attachments or allow staff to respond to high alert notifications. Setup was quick and easy. We were able to test Blink for free prior to committing to it, but knew immediately that it was perfect for our needs. Now, several months into the COVID-19 crisis, we've seen a shift from senior staff using the app solely for important internal communications, to all staff using it for staff recognition, company highlights, events, contests, motivational and uplifting posts, etc. It helps keeps our employees engaged and informed, allowing everyone to have a voice, and it seems to help boost employee morale.
Puntos a favor:
- Ability to share and communicate with all employees or with individual teams - Quick and helpful responses from Blink staff/developers -- willingness to go above and beyond to meet our company's needs - Allows for multiple administrators at different levels - Ease of use - Ability to communicate privately -- staff can even contact our CEO and get a real-time response - Real-time chat - Search feature - Ability to use on smartphone and PC
Puntos en contra:
When we first started using Blink, posts were limited to one attachment each, which has since been updated. Blink has evolved quickly and quite honestly we have zero complaints.