¿Qué es Wufoo?
Wufoo facilita la creación de formularios online personalizados para que puedas recopilar datos, confirmaciones de asistencia, pagos y más; todo sin escribir ni una sola línea de programación. Con la confianza de más de 3 millones de usuarios, incluidas empresas como Amazon y Disney, Wufoo tiene una galardonada interfaz de creación de formularios, es de fácil personalización, cuenta con más de 400 plantillas y puede crear informes. Ya sea que desees incrustar formularios en tu sitio web o compartir un enlace directo, Wufoo lo hace por ti.
¿Quién usa Wufoo?
Wufoo es para toda persona que tenga la necesidad de crear fantásticos formularios online con rapidez.
¿Dónde se puede implementar Wufoo?
Basado en la nube
Entorno local
---
Sobre el proveedor
SurveyMonkey
Ubicado en San Mateo, EE. UU.
Fundada en 2009
Sobre el proveedor
SurveyMonkey
Ubicado en San Mateo, EE. UU.
Fundada en 2009
Imágenes y vídeos de Wufoo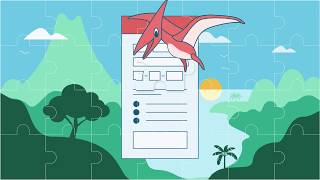 Comparar el precio de Wufoo con productos similares
Funciones de Wufoo
Almacen de archivos
Arrastrar y soltar
Autocompletar
Automatización proceso/flujo de trabajo
Captura y transferencia de datos
Controles o permisos de acceso
Creación de informes/análisis
Creación y diseño de formularios
Creador de encuestas
Distribución multicanal
Firma electrónica
Integraciones de terceros
Modelos personalizables
Recuperación de datos
Ken
Director - Communications & Sales Development en Canadá
Usuario de Linkedin verificado
Ha utilizado el software durante: Más de dos años
Above & Beyond Support Thanks Wufoo
Comentarios: Ease of use, Simple to Embed on a Website, Simple to customize. Love the intergrations
Puntos a favor:
How many times have you come across a software product where the only method of support is via email and groaned. Or in another instance reached out to a support team of a product only to get the feeling from the support person that they either were not taking you seriously or were defensive about thier product. We have been using Wufoo forms for the last seven years and in all of that time we have never had any techinical issue with any of the forms or excellent intergrations that they offer. That is to say at least we didn't until just recently. I won't bore you with the technical details of the issue other then to say some of our cleints could not access the forms. To make matters worse I we discovered the issue late on a Thursday before a four day holiday weekend. I knew from past support tickets that thier support desk was limited during holidays and on weekends. So I pushed the ticket thru not expecting anything until Monday, And also by chance late in the evening I shot them a message on Facebook Messenger. Much to my amazement I got an almost imeditate response. Not only did they take my issue seriously but they listened to what I had told them and advised that this advice helped to narrow down the underlying problem that had just cropped up in thier system. Not only did the fix the issue in a timely manner but they followed up several times of the next few days to ensure it stayed fixed. One could not hope for a better partner!!!
Puntos en contra:
I do not have a lot of cons about the product but could use more sort features when you have a lot of forms.
Ben
Director of Communication en EE. UU.
Educación superior, 11-50 empleados
Ha utilizado el software durante: Más de dos años
Alternativas consideradas:
Easy-to-Use Form Builder with Plenty of Options
Comentarios: Overall, Wufoo is a fantastic, customizable form builder that so far has met all of our needs in some capacity. Any complaints about the product are extremely few and far between.
Puntos a favor:
The nicest thing about Wufoo is how simple the user interface is. On multiple occasions, I've been tasked with introducing staff members to the platform. Usually, I only give them a simple assignment and have them build something in Wufoo with limited or no instruction. The fact that all of those staff members were able to successfully create forms and utilize multiple functions tells me that the interface is straight-forward, understandable, and very, VERY user-friendly.
Puntos en contra:
This is not a problem that most users will experience. That said, I created a form that utilized 'branching & logic,' some deeper features that many people might not ever use, depending on their needs. Ultimately, I was creating a form that had all of the US states, and depending on which state was selected, it would display certain information or fields. It was unfortunate to discover that Wufoo maxes out at 50 lines in the 'branching & logic,' meaning I had to break up the form into multiple forms to be able to fit everything. It wasn't ideal, but I fully recognize it is an inconvenience that most users will not experience.
Alex
Senior Salesforce Administrator en EE. UU.
Seguridad informática y de redes, 201-500 empleados
Ha utilizado el software durante: Más de dos años
Alternativas consideradas:
A little dated, but fully functional, easy, and inexpensive.
Comentarios: I used Wufoo to quickly stand up some entry forms for a few different systems - an internal IT ticketing system (via Zendesk), and a couple different project management tools (via Asana and JIRA). All of these groups were getting too many ad-hoc requests either via desk walkups or emails to a departmental address. We set up entry forms, sent the entries to the appropriate systems, and used those as the official channels to request help from. It worked great and allowed for quick changes to the forms as necessary.
Puntos a favor:
Wufoo is cheap and easy. It's a great scrappy solution for entry forms that need quick and easy setup and integrations with things like ticketing systems or project management tools.
Puntos en contra:
When I was using Wufoo, the interface and site felt pretty dated - like it was built in 2005 and hadn't been restyled or had much improvement since. That said, it looks like they've done some minor improvements in the last year and the look/feel doesn't really matter as it's purely a functional tool.
Deann
Communications Manager en EE. UU.
Instituciones religiosas, 11-50 empleados
Ha utilizado el software durante: Más de dos años
Alternativas consideradas:
Excellent Form Builder
Comentarios: Overall it is a great product, just more help in areas would be great.
Puntos a favor:
I like that you can create any type of form you want, as detailed as you need.
Puntos en contra:
While you can do a lot with building forms, it is rather difficult to learn how to build in-depth forms, especially since you cannot call their support, it's all done through email.
Usuario verificado
Chief People Person en EE. UU.
Usuario de Linkedin verificado
Gestión de organizaciones sin ánimo de lucro, 2-10 empleados
Ha utilizado el software durante: Más de dos años
Super Easy & Looks Great
Comentarios: I use it internally mostly for intake & outake forms for clients. My favorite thing is that it can be emailed out with all the information so I dont have to take the extra time to log back into the system
Puntos a favor:
I really like Wufoo as opposed to some of the other survey options because it is super easy drag and drop type set up, very intuitive, I can add in a direction video, and it looks really good! Best of all, it sends me an email with all the info so I dont have log back in to find it.
Puntos en contra:
The cost is a little high considering there are some free options out there but I think some of the extra features are worth it.