¿Qué es Telnyx Suite?
El portal Mission Control y la API te permiten integrar, administrar y analizar fácilmente todas tus notificaciones de voz y mensajería. Comienza verificando tu cuenta y agregando conexiones con autenticación SIP única para habilitar el control múltiple. Compra números para las llamadas entrantes y crea troncales SIP para multiplicar las llamadas salientes y asignar conexiones según los perfiles de llamadas, escalando bajo demanda.
¿Quién usa Telnyx Suite?
Telnyx se creó para adaptar las comunicaciones en tiempo real. Los servicios elásticos y los precios a la carta permiten comunicaciones rentables de cualquier volumen, desde una sola oficina hasta aplicaciones globales.
¿Dónde se puede implementar Telnyx Suite?
Cloud, SaaS, Web, Mac (desktop), Windows (desktop), Linux (desktop)
Sobre el proveedor
Telnyx
Fundada en 2009
Asistencia telefónica
Asistencia 24/7
Chat
Sobre el proveedor
Telnyx
Fundada en 2009
Asistencia telefónica
Asistencia 24/7
Chat
Imágenes y vídeos de Telnyx Suite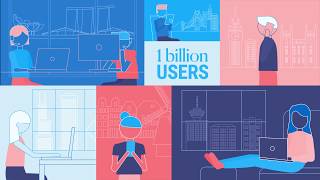 Comparar el precio de Telnyx Suite con productos similares
Funciones de Telnyx Suite
API
Alertas y notificaciones
Chat y mensajería
Comunicaciones unificadas
Conexiones SIP
Conferencias de audio y vídeo
Creación de informes y estadísticas
Enrutamiento de llamadas
Gestión de centros de atención telefónica
Gestión de la comunicación
Grabación de llamadas
Herramientas de colaboración
Identificador de llamadas
Reconocimiento IVR y de voz
Seguimiento de llamadas
Supervisión
Alternativas a Telnyx Suite
Opiniones de Telnyx Suite
William F.
Chief Operating Officer en EE. UU.
Usuario de Linkedin verificado
Telecomunicaciones, 2-10 empleados
Ha utilizado el software durante: Más de dos años
From scrappy under dog to industry leader in just a few years
Comentarios: Telnyx handles 100% of our toll free traffic. We would love for them to handle even more of our traffic.
Puntos a favor:
The Telnyx portal puts everything at your fingertips. Number Routing, Call Forwarding, Endpoint Configuration, Reporting, and even a super easy porting tool. We have everything we need right in the portal. If we have questions or concerns, support is only a call away. And they are great!
Puntos en contra:
There is very little that I can say that would be considered bad. I think the only thing would be the standard long distance inbound and outbound rates are a little high compared to some of our other carriers.
Respuesta de Telnyx
hace 4 años
Thank you for you review, William. It is great to hear your experience on the Telnyx platform has been a great one throughout the years. We would love to speak more about what we can do from a pricing perspective to win more of your traffic. We will reach out to schedule a discussion. Thanks!
Shawn P.
IT System Administrator en EE. UU.
Hospital y atención sanitaria, 1.001-5.000 empleados
Ha utilizado el software durante: Más de un año
Alternativas consideradas:
Telnyx is a wonderful SIP provider
Comentarios: They make using our 3cx phone systems a very smooth experience.
Puntos a favor:
Telnyx has tons of redundancy built in to their product. It is the most reliable SIP provider that I have found. Their support is fantastic. We never have issues with the service. They make communication with 3cx systems super easy.
Puntos en contra:
I can not think of any cons of Telnyx. They are wonderful.
James H.
Principle Network Operator en Australia
Usuario de Linkedin verificado
Telecomunicaciones, 2-10 empleados
Ha utilizado el software durante: 1-5 meses
Numerous Blunders
Comentarios: I am deeply displeased and disappointed in Telnyx. For advertising a product launch in Australia and telling their customers in order to change currency and actually use the Australian features they've got to cancel their account.
Puntos a favor:
While the interface is generous in it's design, and there is a clear design framework that the developers follow in order to create a sustainable echo system.
Puntos en contra:
Customer support outlined that in order to change currency from USD to AUD, one has to cancel their account and start all over again; loosing all their content, money, and telephone numbers. Their support but two have been highly unprofessional in their conduct and I am deeply disturbed that they provide such substandard wholesale facing support compared to the actual interface and it's clearly intelligent developers.
Respuesta de Telnyx
hace 2 años
Thank you for your honest feedback on the Telnyx platform. Telnyx has built our core values on world-class support and experience on our platform & I apologize your experience has not met these expectations. I want to confirm and clarify that we support Australia traffic for both existing and new accounts on the Telnyx platform. Regarding billing in AUD, it is unfortunately not a possibility to switch to AUD billing if your account was originally set up in USD billing. We understand this is a gap in our platform and I have raised a feature request with our team to get this on our roadmap. Regarding your experience with our support team, we would never tell one of our valued customers to close their account on the platform as we understand this contains vital historical information and data. In this particular instance, our support team was simply recommending a work-around to ensure we can meet your needs of being billed in AUD even though your original account was set up
Usuario verificado
Sr. Vice President en Canadá
Usuario de Linkedin verificado
Telecomunicaciones, 11-50 empleados
Ha utilizado el software durante: Más de dos años
It Just works
Puntos a favor:
There is much to like about Telnyx ....from the simplicity of the website, porting processes that are well defined and in a nutshell, it simply works. Great to see hear real people on the phone when working with your account and most importantly the most responsive support Team I have seen.
Puntos en contra:
Would be great to be able to provide the reseller the ability to provide private label subsection to reduce teh overhead when we are reselling to smaller carriers - specifically for number search and porting.
Respuesta de Telnyx
hace 4 años
Thank you for the great feedback. We currently have an open feature request to be able to 'white label' services and invoices to ensure that we are making the re-seller experience on the Telnyx platform as optimal as possible (see link below). We will keep you updated as progress is made on this initiative! https://telnyx.getcadet.com/feature-requests/posts/ability-for-resellers-msps-to-generate-invoices-for-end-users-directly-form-the-portal As it stands today, you are able to 'white label' the functionality in the portal using the Telnyx API to have your customers come into a portal that you develop giving them the ability to purchase, provision, and port numbers on demand. Feel free to send us an email at success@telnyx.com if you have any questions about this process. Thanks!
Usuario verificado
Supervisor of Technology and Data Management en EE. UU.
Usuario de Linkedin verificado
Telecomunicaciones, 2-10 empleados
Ha utilizado el software durante: Más de un año
Telnyx provides solid sip solutions with good support and a great price. 1 year of use and Happy!
Comentarios: I am serving several small businesses with SIP trunks using telecom PBX servers from Avaya and AllWorx. I am providing fax serices to several small businesses. The cost savings allow me to make a nice profit and save my customers a lot of money as well. The SIP trunks are very functional. The flexible pricing options allow me to select the best product for each customer. I have been pleased with the technical support provided.
Puntos a favor:
I tested the Telnyx solution for 2 months before going live. It was solid during that time and in the 10 months since. I have expanded my use and have recommended it to friends. My cost savings are significant and my service has not changed. I have contacted support several times and this has been a very positive experience. The support folks are patient and knowledgeable.
Puntos en contra:
You do need a base level of technical knowledge to use. But even with a little knowledge you can make do and understand tech support. Documentation on setting up services could be more robust. If you are not using a popular PBX then it takes a bit of work to choose the correct settings.