¿Qué es LegitFit?
All-in-one Software to...
➡️ Take Bookings & Payments Online
➡️ Manage Memberships & Packages
➡️ Streamline Communication with Your Clients or Members
LegitFit changes the way the fitness world connects. We believe that those who help people achieve their Health & Fitness goals deserve to be empowered to manage less & earn more.
We do this by offering businesses an affordable lightweight solution to automate their workflows, reduce cancellations & maximize their customers' experience.
¿Quién usa LegitFit?
Fitness & Wellness Businesses
¿Dónde se puede implementar LegitFit?
Cloud, SaaS, Web, Mac (desktop), Windows (desktop), Android (móvil), iPhone (móvil), iPad (móvil)
Sobre el proveedor
LegitFit
Fundada en 2017
Asistencia telefónica
Chat
Sobre el proveedor
LegitFit
Fundada en 2017
Asistencia telefónica
Chat
Imágenes y vídeos de LegitFit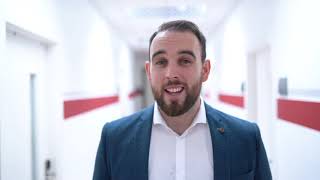 Comparar el precio de LegitFit con productos similares
Funciones de LegitFit
Acceso móvil
Aplicación móvil
Creación de informes y estadísticas
Creación de informes/análisis
Facturación
Gestión de calendarios
Gestión de clases
Gestión de clientes
Gestión de contratos o licencias
Gestión de empleados
Gestión de equipo
Gestión de la comunicación
Gestión de membresías
Gestión de personal
Gestión de visitantes
Inscripción en línea
Pagos electrónicos
Pagos en línea
Para estudios de danza
Para estudios de yoga o pilates
Para gimnasios
Perfiles de clientes
Plan de entrenamiento
Portal de clientes
Procesamiento de pagos
Programación de citas
Programación de cursos
Programación de grupos
Punto de venta (POS)
Reserva en línea
Seguimiento de la asistencia
Lily O.
Fitness Instructor en RU
Salud, bienestar y deporte, Trabajador autónomo
Ha utilizado el software durante: 6-12 meses
Alternativas consideradas:
Brilliant booking software
Comentarios: My overall experience with LegitFit has been phenomenal. From the easy to use software to their customer service. I love that I can change my timetable with ease and look at breakdown reports within a few clicks.
Puntos a favor:
I love how easy LegitFit is to use, all of my clients love it as well. Everyone at LegitFit that I have spoken to have been so helpful and nice. I was with a competitor for a good couple of years prior to using LegitFit and they do not come close to LegitFits product or outstanding customer support. If I have any questions I only have to Whatsapp them which is amazing!
Puntos en contra:
The only thing I can think of is the app. I know my ios clients are using the app which is great but my clients that use android are desperate for one. I know this is probably in the process.
Respuesta de LegitFit
hace 2 meses
Hi Lily, thanks for the review - really appreciate the feedback. The android version is live now FYI! Thanks, Ryan Founder and CEO
Brian C.
Owner/trainer en Irlanda
Deportes, 2-10 empleados
Ha utilizado el software durante: Más de un año
Alternativas consideradas:
Best customer service in the business
Comentarios: Can't say enough good things about the guys at Legitfit.
The platform itself is perfect but what's more impressive is their customer service. It is absolutely top class. I was with other companies before and the most frustrating thing was the lack of help. [SENSITIVE CONTENT] and their team are never any longer than a quick phone call or even a text away.
Highly recommend!!!
Puntos a favor:
It's simple and straight forward. Easy to use.
Puntos en contra:
I would like a "book a friend" option. An easy way to get new clients.
Allison S.
Pilates Instructor en EE. UU.
Salud, bienestar y deporte, Trabajador autónomo
Ha utilizado el software durante: 1-5 meses
Alternativas consideradas:
Great customer service, some quirks
Puntos a favor:
I've been with LegitFit for about 3 months. I am a sole proprietor with a studio that does one thing, private training sessions. For the most part, LegitFit is easy for my clients (and me) to understand and use compared to other booking services, and I do appreciate Ian's help.
Puntos en contra:
There are some quirks that are quite annoying and most seem related to time. Once they get sorted out, I believe this will be a great booking platform. The first issue which I brought up about 3 months ago relates to time. I have set the time zone for the studio, but clients get reminders that their appointments are scheduled for totally different times (ie I have put their appointment in for 5pm on a Wednesday, and they get an e-mail saying their appointment is at 1am on Thursday). I've been told to have clients set their time zone, but I don't believe they should have to. If they are booking in person services it should automatically be set to the studio's time zone. I was surprised to have a new client experience this. I had not met the client yet, so something like this negatively impacts their perception of me because it looks like I can't book them in correctly to a session. When I was one time zone updating scheduling for a session while on vacation, I set the time to to something like 10:30am (which is when the client requested the session) but when I came back to my time zone, it showed the session at 9:30am. When I've been updating recurring sessions that are on a Wednesday, sometimes for no apparent reason they'll show up on Tuesdays and I'll have to edit it again and unselect the Tuesday option (even though that was never selected by me to begin with). I'd love to see financial reports in a little more detail
Respuesta de LegitFit
hace 2 meses
Hi Allison, Thanks so much for the review and for bringing these quirks to my attention. As we've begun moving into new countries there are a few teething issues that we need to resolve but I appreciate your patience and our team is actively working on things. One of our team was in touch in the meantime I believe so hopefully that helped! Kind regards, Ryan
Dean B.
Gym Owner en Irlanda
Deportes, 2-10 empleados
Ha utilizado el software durante: Más de dos años
Alternativas consideradas:
Excellent service
Comentarios: Highly recommended the business and will.be using it for a long time.
Puntos a favor:
Excellent service throughout, easy to work with and super customer service.
Puntos en contra:
Some very slight glitches early on on Android but nothing to complain about.
Sean R.
Neuromuscular Therapist en Irlanda
Ocio, viajes y turismo, 2-10 empleados
Ha utilizado el software durante: Más de dos años
Dublin Studio
Comentarios: From the day that the opened legit fit have been one of the most genuine and easiest to deal with companies I've had the pleasure of doing business with. If I don't understand something from the app there are always on hand to help out I would highly recommend that it fits to anyone looking to further there fitness business.
Puntos a favor:
Very very easy to use Easy to upload client information Statistics a very easy to understand and to download
Puntos en contra:
Nothing nothing really annoys me about the software
Respuesta de LegitFit
hace 2 meses
Hi Sean, Thanks so much for the review - we really appreciate your feedback. Glad that we were able to work and grow together! Ryan Founder & CEO