ServiceNow Customer Service Management
¿Qué es ServiceNow Customer Service Management?
La gestión de atención al cliente de ServiceNow está diseñada para una economía de servicios digitalmente conectada. La convergencia de productos y servicios aumenta las expectativas de los clientes.
Leer más
Pero las herramientas tradicionales de asistencia al cliente ya no funcionan.
Mostrar menos
¿Quién usa ServiceNow Customer Service Management?
Mejora tu servicio de atención al cliente, desde la solicitud hasta la resolución. Un excelente servicio significa mucho más que involucrar a tus clientes. Conecta el servicio de atención al cliente con otros equipos para resolver problemas de manera rápida y proactiva.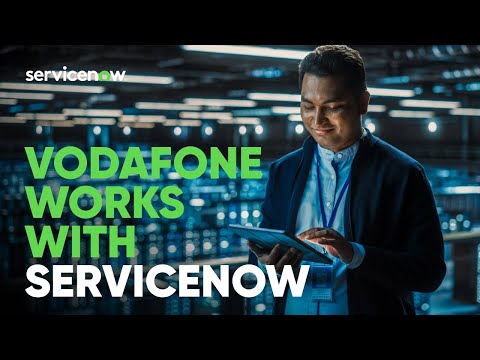 ¿No estás seguro sobre ServiceNow Customer Service Management? Compara con una alternativa popular
ServiceNow Customer Service Management
No se han encontrado precios
Versión gratuita
Prueba gratuita
Versión gratuita
Prueba gratuita
¿Por qué estoy viendo esto?
Alternativas a ServiceNow Customer Service Management
Opiniones de ServiceNow Customer Service Management
Usuario verificado
Project Manager en India
Usuario de Linkedin verificado
Software informático, 1.001-5.000 empleados
Ha utilizado el software durante: Más de dos años
Alternativas consideradas:
Service Now -tools to use for Ticket management
Comentarios: I love the look and feel of service-Now.Support documentation and KB articles.If you have HI portal access then 80% of your problem is gone. Means you will get all the access for KB and documents which help you to understand any issue or product/ releases.Price is bit high but it is worthy to have Servicenow in your company.
Puntos a favor:
first and formost point is, most the module is Workflow driven.for Juniors it is ease to use and learn.coding is minimal.you will get hell lot of examples from Web and Service-now communities to refer. APIs are readily available to integrate with any app.
Puntos en contra:
if you report a problem or request for new feature then Servicenow team will take time to review that.then they will plan in their road Map may be it will come in next release like they have different release (helsinki/ geneva) or may be it will not come.this software they are keeping upto date so your team should have developers to fix the issue after each release.but i will say their product documentation is so so So good, it will help to understand and fix anything.
Meraz
Senior Security Consultant en Irlanda
Usuario de Linkedin verificado
Seguridad informática y de redes, 5.001-10.000 empleados
Ha utilizado el software durante: Más de dos años
Alternativas consideradas:
A Great Tool for all the ITSM needs- One that fits All
Comentarios: We utilize ServiceNow to handle inbound IT support tickets, manage IT changes, and track app configurations. This method has been tried and tested, and it consistently delivers. Top-notch all around; have extensive experience managing Incidents, Problems, Changes, and Catalog Items inside IT Service Management (ITSM) modules.
Puntos a favor:
The ability to integrate with other applications and personalize the tool for use in ticketing and routing is maybe the most useful feature of ServiceNow. Our day-to-day customer support operations would not be possible without our user-friendly incident management, configuration management, and service documentation.Fast and simple incident reporting, progress tracking, and customer service interaction. ServiceNow is excellent for archiving service documentation; we've catalogued all of our services there, so that when tickets are sent, we can quickly and easily access the relevant knowledge base articles to address the problem.
Puntos en contra:
A lengthy upgrade procedure might be the result of too much modification, but luckily there are many resources available to help you out. Non-IT users may find it challenging to use the site without first receiving etxra training.
Rennie
Solution Architect en EE. UU.
, 1.001-5.000 empleados
Ha utilizado el software durante: Más de dos años
Fuente: SoftwareAdvice
ServiceNow is premier and get better with every release
Comentarios: Overall an excellent product.
Puntos a favor:
Highly scalable and provides modular solutions for implementing service based best practices across the enterprise. Initially focused on ITIL it has expanded to include ITOM, ITSM, and ITBM functions. Out of the box solutions for other areas of the enterprise including HR, Security, Governance, Finance, and CSR. The platform itself allows development using standard web technologies and programming skills and they offer a vast documentation library and vibrant community of developers and users. Their support is top notch and they are always quick to respond.
Puntos en contra:
Their pricing model is complex and unwieldy. It can be very hard to determine which features you actually have access to. Some of the features which seem like they should be part of the base product functionality are split into sub-modules at additional cost. This can give the impression that you are being nickeled and dimed for every little feature. Inquiring about instance capabilities of technical staff is always referred to your sales rep. Early adopters who did a lot of customization can find themselves in a lot technical debt prior to ServiceNow's current guidance of best practices. Some of the earlier product design decisions have sometimes forced compromises to be implemented for product growth. This can create some ambiguous methods non-intuitive workarounds to be employed in development. Their documentation can be somewhat sparse on examples or use cases for particular API or feature specific applications. Finally, since the product can become the core of so many areas of the enterprise, it can require quite a large investment in support resources and it requires these resources to understand SaaS management differences vs traditional application support development.
Ryan
Analyst Developer en Canadá
Telecomunicaciones, 1.001-5.000 empleados
Ha utilizado el software durante: Más de dos años
Alternativas consideradas:
Complete Package
Comentarios: We are using this ServiceNow CSM as our primary Customer Service tool and we are easily able to manage thousands of cases per day which we have found difficult when using other applications in the past.
Puntos a favor:
The ServiceNow CSM modules offer a full suite of features for customer management. The product is easy to use and extremely flexible.
Puntos en contra:
ServiceNow's easy of customization can also be its achilles heel. If managed improperly or over-customized it does not take long to make oob upgrade path unsustainable.
Alex
Process Analyst en EE. UU.
Práctica médica, 10.000+ empleados
Ha utilizado el software durante: Más de dos años
Fuente: SoftwareAdvice
Hyper-Functional Ticketing System
Comentarios: Overall, this works as a great ticketing system. It also has some light task/project management functionality that we're only beginning to explore.
Puntos a favor:
As customizable as you need. Our Supply Chain Contact Center uses ServiceNow as their ticketing system. They're able to capture the source of the ticket (email vs phone), responsible parties, root cause, category and sub-category of issue, comments, and more. It's phenomenal. They've begun to use it to assign tasks from their department to other departments. This is a huge boost to their reporting capabilities, as they can now get a truer picture of their ability to hit SLAs. Our Process Optimization team is ramping up to use this to track reporting and project requests. Another stellar feature is ServiceNow's document repository. We're able to store training or case documents within ServiceNow, and then, when a rep types in their comments, ServiceNow actually displays related training and case documentation at the bottom of the page so the rep can review related documentation and resolve their tickets more quickly.
Puntos en contra:
While ServiceNow has been wonderful for our Supply Chain Contact Center, it hasn't worked as well for our Security team, but I believe this has to do with how they've customized it for their own uses. For instance, my department will open a ticket for a new hire to receive proper system access, and we put the new hire's start date in the original ticket. Well, the original ticket isn't what's actually assigned to the Security Analyst - a sub-task is assigned, and the new hire's start date doesn't copy down to that sub-task. Consequently, Security Analysts often have to reach out to us to get information we already put in the ticket. Again, I think this has to do with how the system has been customized for their use.