¿Qué es Drimify?
Gamification, Marketing Games, Serious Games and Interactive Experiences. Engage your audience.
¿Quién usa Drimify?
Drimify is used for marketing, promotions, data collection or educational content to fully immerse your audience in an interactive experience.
Información sobre Drimify
Drimlike
Información sobre Drimify
Drimlike
Imágenes y vídeos de Drimify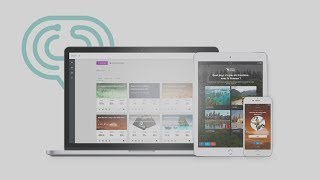 Comparar el precio de Drimify con productos similares
Precio inicial
179,00 US$/mes
200,00 US$/mes
499,00 US$/mes
49,00 US$/mes
Drimify: implementación y asistencia
Funciones de Drimify
API
Acceso móvil
Análisis en tiempo real
Análisis visual
Aprendizaje asíncrono
Aprendizaje mixto
Arrastrar y soltar
Autoaprendizaje
Clasificación
Contenido interactivo
Creación de informes y estadísticas
Creación de marca personalizable
Creación de paneles de comunicaciones
Datos en tiempo real
Definición y seguimiento de objetivos
Encuestas y comentarios
Gestión de aprendizaje
Gestión de campañas
Gestión de comentarios
Gestión de concursos
Gestión de contenidos
Gestión de evaluaciones
Gestión de la comunicación
Gestión de la formación
Gestión de recompensas
Gestión de tarjetas de identificación
Gestión del rendimiento
Herramientas de colaboración
Implicación de los empleados
Importación y exportación de datos
Integraciones de terceros
Integración de redes sociales
Modelos personalizables
Métricas de rendimiento
Panel de actividades
Para equipos de ventas/organizaciones
Para formación/educación
Personalización
Programas de recompensas de empleados
Seguimiento de actividades
Seguimiento de la participación
Seguimiento del avance
Alice H.
Responsable communication digitale Globale en Francia
Transporte/transporte en camión/ferrocarril, 1.001-5.000 empleados
Ha utilizado el software durante: Más de dos años
Un excellent partenaire
Comentarios: Créer des mécaniques de jeux principalement social media en moins d'1h, régulièrement challengées en termes de formats
Puntos a favor:
- Forte réactivité de l'équipe, de très bons conseils, toujours dans la bienveillance - Très simple à utiliser (pas besoin de savoir coder) - Régulièrement mis à jour en termes de fonctionnalités et de possibilités de jeux : en l'espace de 2 ans, je pense que l'offre de formats disponibles a été largement multipliée par 2 - Le rapport qualité / prix me semble imbattable
Puntos en contra:
pour l'instant : aucun, cela fait plus de 2 ans que je travaille avec Drimlike (solution Drimify), qui est un véritable partenaire de choix sur ces domaines de gamification.
Respuesta de Drimlike
el año pasado
Un vrai plaisir de collaborer depuis plusieurs annees avec votre equipe. Nous sommes ravis que vous puissiez proposer differents jeux concours et operations de jeux marketing a l'ensemble de votre audience tout au long de l'annee ! La DrimTeam :)
Comercio mayorista, 2-10 empleados
Ha utilizado el software durante: Más de un año
Regret is how you see it
Comentarios: I would highly recommend this product to other colleagues, from start to finish from customer support to the integration team everybody was always there to answer any questions.
Puntos a favor:
Integration was as easy as training for the staff, overall was a smooth transition from start to end.
Puntos en contra:
The price per software integrated was a downer but not crazy. From the sales team to the integration a customer support was there every single step of the way I would recommend I would recommend it to other colleagues
Respuesta de Drimlike
hace 5 meses
Thank you for your kind words Jose. It was a pleasure to collaborate with you on your projects and we are looking forward to presenting you new features and games for potential future campaigns!
Adeline M.
Chargée de Marketing en Francia
Construcción, 201-500 empleados
Ha utilizado el software durante: 6-12 meses
Avis Drimify
Comentarios: Drimify nous a permis de fédérer notre communauté web et de faire participer des personnes qui n'étaient pas abonnés à nos réseaux sociaux.
Puntos a favor:
Le logiciel est simple d'utilisation après un petit briefing avec l'équipe. Il y a une multitude d'options à explorer.
Puntos en contra:
Ne pas oublier de penser à la finalité internationale si vous êtes une grande entreprise, notamment pour les récompenses aux jeux.
Respuesta de Drimlike
el año pasado
Merci pour la positivite de votre commentaire ! Nous avons ete ravis de vous accompagner sur votre projet de gamification a l'international. Une excellente approche pour rayonner sur les differents marches et pays. Merci ! :)
Christophe H.
Chargé de projets – Coordinateur informatique et technique en Francia
Organización cívica y social, 1.001-5.000 empleados
Ha utilizado el software durante: Más de un año
Une solution efficace qui a accompagné notre communication pendant 12 mois non-stop
Comentarios: Drimify a su nous proposer une solution simple à déployer.
Nous avons ainsi pu proposer à nos utilisateurs une année de communication notamment basée sur la gamification.
Les retours de nos utilisateurs sont très positifs et nous sommes déjà en cours de définition de nos besoins pour prolonger l'expérience en 2021.
Puntos a favor:
La solution est très simple à déployer. Tout a été pensé pour simplifier la prise en main des administrateurs et procurer une expérience ludique et agréable pour les joueurs. Il est possible d'adapter l'expérience proposée au fil des jours et des besoins en totale autonomie. L'équipe du support est toujours disponible et réactive, même si nos besoins en la matière ont été très limités tant la solution répond au périmètre fonctionnel annoncé.
Puntos en contra:
Nous n'avons pas rencontré de difficulté lors de l'utilisation de la solution.
Respuesta de Drimlike
el año pasado
Merci pour ce retour d'experience plus que positif et pour votre confiance au fil des annees. Nous sommes ravis de pouvoir vous accompagner pour l'ensemble de votre projet de gamification et creation de jeux. La DrimTeam :)
Steve M.
Loyalty Program Manager en EE. UU.
Entretenimiento, 1.001-5.000 empleados
Ha utilizado el software durante: 1-5 meses
Drimify is a Blockbuster for our Movie Theatre
Comentarios: The customer support has been amazing. From the quick chats with technical support (which is a great feature that is available on the screen) to the technical support and assistance video calls I've had, the support has been GREAT!
Puntos a favor:
The variety of games is amazing! The ability to create/modify and preview instantly is a huge timesaver. The flexibility of the various steps and functionality allows us to customize each game to fit the objectives of our marketing campaign. An awesomely intuitive UI.
Puntos en contra:
I have had several discussions with customer support about various feature enhancements and new functionality to meet some of our unique requirements for user flow. It sounds like many of these features are already being explored or in the works for the next release. Can't wait!!! My only CON is that the game creation/setup flow is not the same as the actual flow of the game, but once you figure out where the functions are, it's very intuitive. Also, wish they had Live Chat support on U.S. time zones
Respuesta de Drimlike
hace 10 meses
Thanks for your very warm feedback! As you mentioned, we're constantly improving the platform and your feature requests are already being addressed, or will be addressed soon. Our roadmap is full of great ideas :)