¿Qué es EZFacility?
El software para parques y zonas de ocio de EZFacility centraliza la gestión de instalaciones recreativas, alquileres, ligas, registros, eventos, facturación y pagos. La solución web rápida, segura y de vanguardia de EZFacility es una opción perfecta para cualquier parque o instalación de ocio. Es fácil de probar, comprar, implementar y usar. Ayuda a reservar canchas y campos y a gestionar membresías, campamentos, cursos, ligas, eventos especiales y más. EZFacility es un software de parques e instalaciones de ocio todo en uno para satisfacer cualquier necesidad.
¿Quién usa EZFacility?
Gimnasios, clubes deportivos y de fitness, empresas de entrenamiento personal y entrenamiento del rendimiento.
¿Dónde se puede implementar EZFacility?
Cloud, SaaS, Web, Android (móvil), iPhone (móvil), iPad (móvil)
Sobre el proveedor
Jonas Software
Ubicado en Hatboro, EE. UU.
Fundada en 2012
Asistencia telefónica
Chat
Sobre el proveedor
Jonas Software
Ubicado en Hatboro, EE. UU.
Fundada en 2012
Asistencia telefónica
Chat
Imágenes y vídeos de EZFacility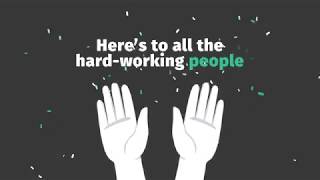 Comparar el precio de EZFacility con productos similares
Funciones de EZFacility
Acceso móvil
Análisis del juego
Aplicación móvil
Automatización de marketing
Base de datos de miembros
CRM
Comunicación con miembros
Creación de informes y estadísticas
Directorio de miembros
Evaluación de condición física
Facturación
Gestión de aplicaciones
Gestión de calendarios
Gestión de clases
Gestión de contratos o licencias
Gestión de cotizaciones
Gestión de empleados
Gestión de equipo
Gestión de eventos
Gestión de inscripción
Gestión de inventarios
Gestión de la comunicación
Gestión de membresías
Gestión de personal
Gestión de páginas web
Gestión de visitantes
Marketing por correo electrónico
Pagos electrónicos
Pagos en línea
Para estudios de yoga o pilates
Perfiles de clientes
Portal de clientes
Portal de miembros
Procesamiento de pagos
Programación
Programación de citas
Programación de cursos
Punto de venta (POS)
Renovación de inscripciones
Reserva en línea
Seguimiento de la asistencia
Tipos de miembros
Alternativas a EZFacility
Kip W.
Owner en EE. UU.
Usuario de Linkedin verificado
Entretenimiento, 2-10 empleados
Ha utilizado el software durante: Más de dos años
Great Product for FEC or Gym
Comentarios: I spent months researching options and talking to companies, ultimately EZ Facility won hands down. We had personalized training and were up and running quickly. I haven't regretted my choice once. We get notifications in advance for any upcoming changes and a customer service that has always made life easy for us. I recommend EZ Facility to anyone that needs an easy reliable platform. I doubt you will find a way to outgrow it or find it lacking. Simply put, EZ Facility is awesome.
Puntos a favor:
Flexibility. We can do everything that we want to do in a P.O.S. system and manage memberships in one solution. League management is also easy to use and set up. We barely scratch the surface of what this solution can offer.
Puntos en contra:
I would like to see more options in merchant card service integration. The options available are great, but more expensive than many other options.
Avian B.
Owner en EE. UU.
Salud, bienestar y deporte, 2-10 empleados
Ha utilizado el software durante: Más de un año
Alternativas consideradas:
EZ FACILITY SOFTWARE RULES !
Comentarios: EZ Facility is like having my own private IT department that's available ALL DAY LONG. I just can't physically see my IT team but they always pick up with an incredible happy, upbeat demeanor with SOLUTIONS AND ANSWERS..... Always. They have NEVER said they didn't understand something or didn't know about something.
Puntos a favor:
The efficiency, ease, thoroughness is 5 - Star
Puntos en contra:
Can't take the EZ FACILITY IT TEAM/STAFF out on weekends for drinks and dinner.
Chris P.
Sports Club Manager en RU
Deportes, 51-200 empleados
Ha utilizado el software durante: Más de dos años
Excellent facilities management software with top customer service
Comentarios: EZFacility has helped our business massively and I would happily use it again in future businesses due to the quality of customer service and ease of use.
Puntos a favor:
Easy to use, intuitive, detailed booking platform. Use it to manage our 600+ members, administrate swimming lessons and group exercise classes, organise bookings, bill customers, track payments. Customer service is second to none.
Puntos en contra:
Layout and interface are a bit dated and, therefore, not the easiest to use for a new user/client. Not a problem once the user is used to it. Can be convoluted and long-winded to set things up at times without much automation.
Respuesta de Jonas Software
hace 2 semanas
Hi Chris! Thanks for taking the time to leave us a review. We're so glad we've been able to help streamline your operations. We also appreciate your feedback on our interface. We recently launched a brand new user experience that addresses your points. This new experience includes a modern design, as well as improved workflows---which means you can complete tasks in fewer clicks. If you're interested in seeing how it works, please send an email to info@ezfacility.com requesting access to our new UI. Thanks again! - The EZFacility Team
Angela C.
Membership Services Coordinator en EE. UU.
Salud, bienestar y deporte, 51-200 empleados
Ha utilizado el software durante: Más de dos años
I work with EZ in membership, selling groups, items and packages, producing reports
Comentarios: Are we referring now to Capterra or EZ?
Puntos a favor:
I love that interested parties can schedule and pay for groups on their own computer from home. I do not like that this creates a duplicate member when they do so. I like that you can send a receipt by email to member.
Puntos en contra:
We have Youth Programs we prorate. Prorating in EZ is done manually, with a calculator, by staff which leaves room for error. When sending an email to members I cannot attach forms such as freeze or termination forms for someone who has already left the area. When selling memberships to a family of 7, it is very tedious having to enter the same emergency contact names and phone #s and billing information into all 7 EZprofiles. It would be nice to have a copy contact info for all of this. Then, If there happens to be an young adult child who wishes to pay his own membership, we could manually go in and edit that for him. Please offer this option to review again.
Deportes, 11-50 empleados
Ha utilizado el software durante: Más de dos años
EZ Facility Is the Lifeline of our Facility - The Bradley Sports Center
Comentarios: Our overall experience with EZ has been excellent. Attempting to switch to a new scheduling/bookkeeping software would be monumental and thankfully, EZ has given us no reason to even consider that possibility.
Puntos a favor:
EZ's intuitive learning relationship with the user is fantastic. There are functions that become second nature and those that are not accessed as frequently are easily recalled with just a couple of clicks. The ability to bulk schedule hundreds of recurring lessons over the course of several months is priceless. And the ability to create a large booking for a team or someone at the counter is quick and 100% accurate allowing us to let the customer see their and confirm right on the spot. With the invoicing functions, billing is straight forward and detailed. A client can question any item on an invoice and with the history function, we are able to see who made the changes or original booking and solve any miscommunication issues within a few minutes or hours. The pay functions are fantastic and using the cc interface is 100% accurate. Database storage is awesome and allows for a complete email campaign to all of a select group contained within the entire database. Email campaigns are professional and effective. The data mined from any campaign related to how many were opened, clicks that follow are priceless. It lets us gauge the relevance of the email and the response we get. Finally, when support is needed, even if it is just to ask how to do something, a REAL PERSON answers! Not only do they answer but they solve problems, help with tasks or take the time to teach us how to do something we do not know how to do. There is no better customer support in any business
Puntos en contra:
My only complaint with EZ is its inability to process invoices in a timely manner with hundreds of items contained within in a single invoice. We have clients who provide lessons over the course of a month and each individual lesson is a single item. When trying to modify an item or add an item to the invoice, this process can sometimes take minutes to do. If I am trying to modify many items, like apply discounts, this can take sometimes hours to accomplish. The upside of this is EZ has been very responsive to this unique issue engaging me all the way up to personal calls with support team software engineers to see the issues and then address them. I will say that while not perfect, there has been progress in reducing the time these tedious but frequently recurring tasks take.